Planning your summer wedding in Texas means taking into consideration the heat. And many Texas couples still love hosting their ceremonies and receptions outdoors. 
We've gathered up the bridal beauty trends for 2021 and picked out the best looks for summertime weddings in Texas.
Ponytails
On hot summer days, we recommend Texas brides sweep their hair back into a stylish ponytail. Ponytails can be chic, romantic or fun depending if you wear them high, mid or low. 
High ponytails are youthful, fun and flirty. The look is perfect for a casual wedding in the garden or in the country.
With the right hair pieces, ponytails can be uber-glamorous. Crystals and pearls decorating a low ponytail is for the elegant summer bride. Or give your ponytail a romantic vibe by adding floral pins, or even fresh flowers.
Bling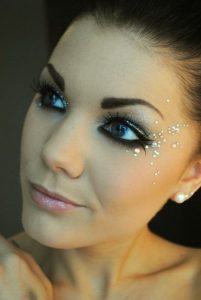 Glitz and glamour is all over in the top wedding trends. From crystal beaded gowns to silver-toned wedding linens, bling and sparkles are in. This includes hair and make up as well. 
Inspired by the festival look, face gemstones are making their way to bridal looks as well. A few gems around the eyes or a sweep of silver is all you need for a dramatic impact.
The bling look extends to hair jewels as well. Crystal crowns or gems laced through a delicate braid give you an extra dose of glam. 
Pink Tones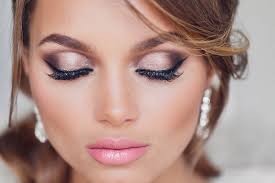 Blushing cheeks and pale pink lips are trending big and are always perfect for summer brides.
The look is glowly and fresh. Glam up with a sweep of pink shimmer on the eyes or keep it soft and light for a more relaxed look. 
Your pink blush can be full-on pink or more coral depending on your skin tone. Don't let your lips get lost. Pink lipstick works best in deep mauves or in pinkish-brown tones. 
Textured Hair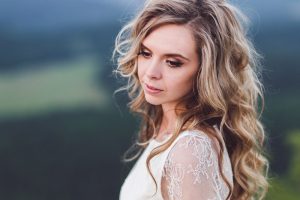 Tousled locks are here for brides.
These beach hair looks are ideal for summer brides. Whether your wedding is beachside or not, the look has the relaxed feel of summer. The look embraces curls and natural beauty of all kinds. 
The look is dreamy and breezy. Dress your hair up with a braid or a flower crown. Consider getting a gloss treatment a few weeks prior so your hair looks shiny and loose, rather than messy.