Wedding planning got you overwhelmed? Take a break and bust out the margaritas! It's Cinco de Mayo and we have your last-minute party recipes and ideas to create a fun evening where wedding plans are NOT allowed to be discussed.
So grab your fiance for a date night, or your bridesmaids for a break and enjoy the festivities. We have three mini-party ideas to make it a memorable night.
Party for Two
Steal away for a night in Mexico – at home!
An intimate evening for you and your fiance may be just what you need during all that wedding planning stress. No need to head out, you can avoid the crowds and whip up a last-minute date night right at home. 
Start by clearing up the room you want to use for your date night. No need to deep-clean, just get rid of any clutter or obvious mess. A tidy room will help you both be more relaxed. 
Create some ambiance by lowering the lights, hanging up string lights or lighting candles. The soft light will create a mellow and intimate atmosphere. If you don't have Fiesta/Cinco de Mayo decorations on hand, stop and get some bright, color flowers for the space. 
A Cinco de Mayo date isn't complete without the right beverage. Opt for a cocktail that's as pretty as it is delicious. On date nights, we recommend to go with a Grapefruit Paloma. The cocktail is light, refreshing and easy-drinking.
For your food, skip the heavy queso and go for something sexier, like an array of easy-to-make tapas. And bite-sized bits means plenty of opportunity to feed your partner!
Don't forget to crank up the music and hit up the "dance floor" after a few drinks. Get all the Mr. and Mrs. Smith in Mexico vibes with a slow, sensual dance. Set the mood with the Mexico Beach Vacation Spotify playlist to get you started. Passion…reignited.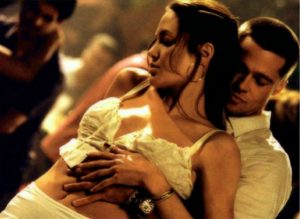 Party with the Gals
With margaritas and tacos, all you need to add is the right friends to kick your average Wednesday into full Cinco de Mayo mood. 
Start by setting the backdrop with the right Spotify Playlist to get the party going. The festive music will have you and your friends easing their cares soon enough. 
This is the perfect setting to create a Taco Bar. No need to buy and make all the items yourself. Provide the tortillas and selection of meats and have your friends bring all the toppings. Make the clean up easy by using themed paper goods. Can't find any Cinco de Mayo paper goods at the last minute? All you need to do is mix and match any brightly colored napkins, plates and utensils.
Now's not the night to hold back, so go all in with Mezcal Margaritas. The smoky sister to tequila, mezcal gives you a deep, savory flavor to your margaritas. Not that you'll need the encouragement, but throw in a Cinco de Mayo drinking game to add to the fun and laughs.
Couples Party
Time to text your best "couple friends" and throw together a last-minute get together. 
Having "couple friends" over is the perfect balance between being with your fiance and hanging with friends. You get both a little guy time and girl time, while still being together. 
Encourage cuddling on the couch by making it a Mexican Movie Night where everyone can grab a drink, settle in and wind down. Gore Verbinski's The Mexican is the ideal rom-com for couples to enjoy. Prefer dark and mysterious? Pay homage to one of Mexico's great directors and watch Pan's Labyrinth.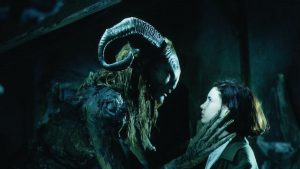 A classic movie night in calls for a classic Margarita Cocktail. Add sides of agave, sliced limes, and orange juice so everyone can put their own twist on their cocktail.
A movie night isn't complete without snacks! No need for a full, heavy meal. Pull together all those perfect dishes to munch on during cocktail time and during the movies. Time to roll out the queso, guac, and nachos and create the ideal mix of Mexican appetizers. 
No need to plan in advance with these last-minute Cinco de Mayo mini-parties. As fun as planning your wedding can be, there's bound to be stress along the way. Take time for fun as a couple, and with friends to enjoy life and wind down.