When choosing the right wedding professional for you, trust is a major factor. And this is no more true than selecting the right realtor to work with!
Whether you are buying your first home or selling two homes to combine households, Patrice and Elena with Coldwell Banker Realty will be there for you. We recently sat down and spoke with them more about how they make the process smooth for their clients, why they love their job and their unique, but important, wedding planning advice.
What services do you provide?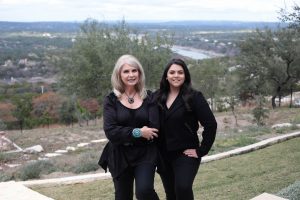 As a team of licensed, local realtors, we work closely with first time home buyers searching for their dream home! We also work closely with title companies, mortgage lenders, inspectors, and appraisers to help assure a seamless home buying process. We promise to hold your hand every step of the way, welcoming all your questions! We have been trained to negotiate with your needs in mind. For those selling a home, we have years of experience with our marketing team, our stagers, and our photographers in order to provide the best exposure to get the highest price when selling your home with us.
Why do you love this company and your job?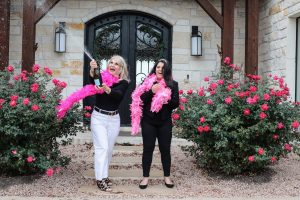 We sincerely enjoy helping family, friends and clients find new spaces and places to call home. We have found that if one is passionate about what one loves to do, you really can't call it "work". Our satisfaction comes when we see the smile on our client's faces during the time that they are making the biggest investment of their lives, and we just love being a part of that!
What sets your company apart from similar ones in the same field?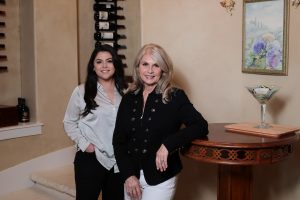 We, as a team of experienced licensed real estate agents, with a proven track record of getting results represent each client professionally, with integrity and honesty at all times. We go the extra mile to ensure a successful experience for our clients, as we keep the lines of communication open.
Are you a foodie? What's your go-to dish?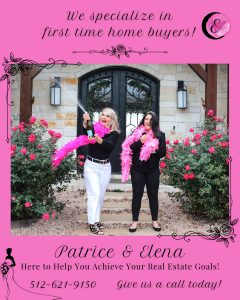 Our favorite food we refer to jokingly is "crack", aka HEB's brand "jalapeño pimento cheese"… honestly you dip your favorite cracker into this "crack" and you just can't get enough! You will know what we mean when you try it for the first. Think you will be hooked too!
What is your best planning advice or tip for couples?
Best advice ~ treat everyone with respect especially your spouse. Best tip ~ open your house and share a meal with your loved ones often.
Visit Patrice and Elena's Coldwell Banker website to learn more about your home buying options.