Choosing your wedding cake is one of the sweetest tasks on your To Do list!
We sat down with Tishauna Barnes of Top Tier Bakery to learn more about her business, what inspired her to start her company, and what she loves about baking wedding cakes.
What services do you provide?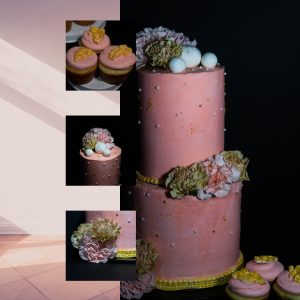 I provide wedding cakes, custom celebration cakes and dessert tables. I love to take my clients ideas and inspiration and make something they will remember for years to come!
What inspired you to start this company?
I was inspired to start Top Tier Bakery when I started growing my family. I had my first child when I was active duty in the Navy. It was so important for me to bake things for him as he grew up so that he could have fun memories. When I had my 2nd child I knew that stepping away from the Navy and starting my own business was important. I want to build something that my kids can be proud of, and also leave them with a legacy.
Why do you love this company and your job?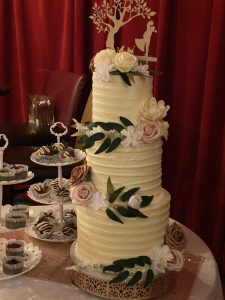 I love that I am able to work for myself. This means that I do not have to get approval from anyone to be creative. I have full access to try new techniques and styles as I see fit. This makes working with clients a fun and memorable experience.
Are you married? Do you have children? Tell us about your family.
I am married and I have 2 children. My son is 7 and my daughter is 5. My husband owns Bagged Goods Media in Austin!
Are you a foodie? What's your go-to dish?
I love food! Although sweets have a special place in my heart, my go to food is spaghetti. The recipe I use is very near and dear to my heart and it is my ultimate comfort food.
Visit the Top Tier Bakery website to learn more about their business.