This is a great time to be thinking about and planning your wedding and honeymoon. You've got the time and thanks to the Internet, you've got the information.
As we keep looking to the future, C.T. "Russ" Russell fills us in on one of the hot honeymoon trends for 2020. For information on all his services, from destination weddings to honeymoons, visit lightning-travel.com.
Honeymoon Trends for 2020
Although beach honeymoons will always remain popular, many couples are looking for once-in-a-lifetime type experiences on their honeymoons. This makes for a romantic and extremely memorable start to your life as a married couple.
You need to decide what type of experience suits you as a couple. Do you want adventure, culture, history or just some time to unwind and relax after planning a wedding?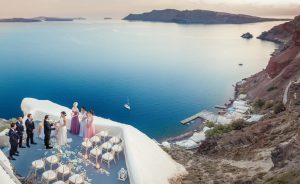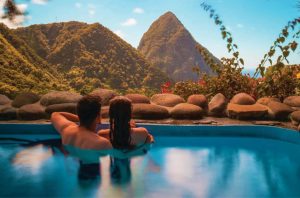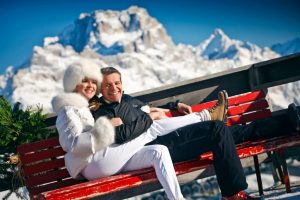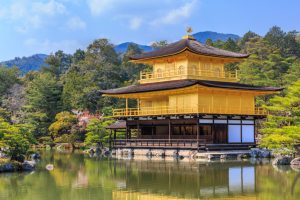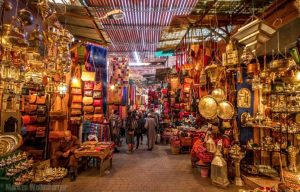 The biggest honeymoon trend at the moment is what is known as 'mega-moons' and it is likely to continue well beyond 2020. When you can't decide where to go you may want to plan a mega multi-destination trip.
Honeymoons are becoming increasingly longer each year. Gone are the days of just a 7-day beach honeymoon. Most couples are now planning month-long adventures of wedded bliss.
Personally, we love this trend as it allows you to see the world, explore new places and start your married life off right. Go all out by taking a long trip that covers various destinations and experiences. Pairing adventure and culture with total relaxation is the new norm.
So what do we mean by this? Think of an African safari that ends with a week at the beach on an island such as Zanzibar or Seychelles. Or a trip to Sri Lanka that concludes with a magical week in the Maldives. You can even have the ultimate adventure across Australia before hopping over for a peaceful few days in Fiji. Honestly, the sky is the limit and everything is possible.
Don't know where to begin? Well, that's where we come in! We love making dreams come true and are here to guide you in planning your epic "mega-moon". Let us hook you up with amazing tailor-made itineraries as well as special perks and upgrades.
Want to more? Make sure to visit Russ at his website https://www.lightning-travel.com/