July in Texas not only brought a heat wave but a wave of wedding events as well.
We have the rundown on the happenings from celebrations to gown sales to wedding venue open houses. When it comes to planning your wedding, these events make the journey all the more fun. Read about all the July activities and learn more about upcoming events.
JL Bar Ranch, Resort & Spa
4th of July Celebration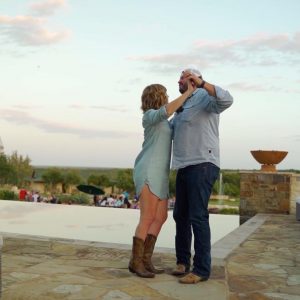 JL Bar Ranch, Resort & Spa lit up the night again in celebration of 4th of July! 
Guests were able to enjoy a live concert featuring Radney Roster, a BBQ dinner hosted by the venue, and plenty of drinks and dancing. Attendees wanting to make a weekend of it were able to book one of their beautiful guest rooms.
This gorgeous resort hosts not only community events like this one, but is one of our prime picks for a Hill Country wedding venue.
Missed the event? Don't worry – JL Bar Ranch throws a 4th of July Celebration every year! Check out their information here.
Memory Lane Ranch & Lodge
Open House . July 25th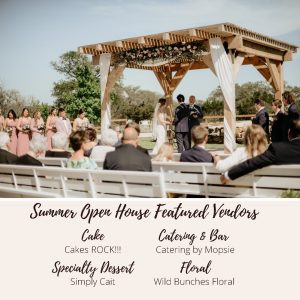 The heat didn't stop expectant couples from pouring into Memory Lane Ranch & Lodge for their Summer Open House. This Dripping Springs wedding venue is a favorite among Texas couples, featuring a classic rustic chic look and beautiful landscaping. 
Couples enjoyed food catered by Catering by Mopsie, an Austin wedding catering company known for their quality and service. 
In addition to the fun and food, Memory Lane Ranch & Lodge had incredible day-of perks for couples booking during the event. Follow them on social media to find out about their next event!
Texas Old Town
Wedding Garage Sale . July 25th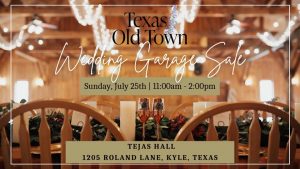 In their truly unique style, Texas Old Town recently hosted a Wedding Garage Sale. 
This beautiful Texas Hill Country wedding venue offered recently married couples to sell their gently used wedding items, and newly engaged couples to shop the deals. Couples bought and sold their goods, surrounded by the pristine countryside the venue is known for.
The next Texas Old Town event is an Open House featuring local wedding vendors. You'll get to tour their multiple wedding venue locations and learn all about the many amenities included in every booking. Find out more information here!
Moon Shadow Haven
Open House . July 25th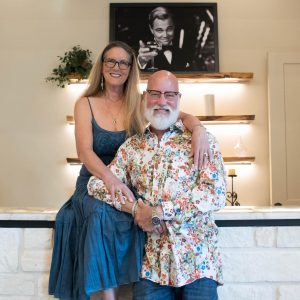 Jim and Jane Reed opened Moon Shadow Haven with a desire to host events celebrating love and life. Their enthusiasm for weddings showed through to couples at their recent Open House.
In addition to touring the Moon Shadow Haven grounds, attendees enjoyed food and met a variety of event professionals. Premium wedding professionals such as Odd Brew Photography, Brides by Elizabeth, COMPLETE weddings + events and Elite Bartending Services gave the couples a fun and memorable day in their wedding planning journey.
The beautiful view paired with a glass of sangria could make anyone fall in love with this Hill Country wedding venue. Learn more about Moon Shadow Haven here.
Want to know about more upcoming wedding events? Check our Event Calendar out here.