Our vendors are known for their wedding and event expertise, but they don't stop there. We've gathered up some Valentine's gift ideas, still available and ready to get in time for V-Day. So take a break from the planning, spend some time together, and remember where you first began.
A Box of Love For Your Love
Sugar Clouds Cotton Candy offers a unique and fun dessert option for your San Antonio wedding. But this week, it's all about their special gift collection. With a variety of organic cotton candy flavors to choose from and a complete box full of treats and goodies, this gift is all you'll need to show your fiance how in love you still are.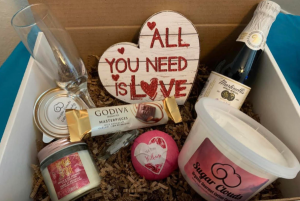 Check out this special gift collection from Sugar Clouds Cotton Candy.
Rosé All Day Event at Turtle Creek Olives and Vines
As fun as gifts can be, nothing replaces time together, and Turtle Creek Olives and Vines has you covered. This limited-seating event is the perfect way for couples to spend the afternoon together in Texas wine country. With an array of rosé to explore, the sommelier will walk you through how the wines are made, with each station paired with small bites.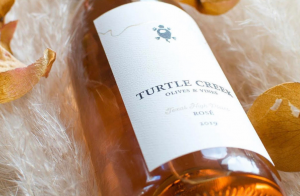 Grab up your mask and last minute tickets to this Turtle Creek Olives and Vines event.
San Antonio Botanical Gardens Valentine's Dance & Galentine's Brunch
Spend Saturday evening swinging around the dance floor with your fiance on the beautiful patio of the Betty Kelso Center at the San Antonio Botanical Gardens. The evening also includes a specialty cocktail, light appetizers and desserts. Avoid the restaurant rush and head to this outdoor event for a magical evening.
Want to show some love to your Bride Tribe as well? The Botanical Gardens are also featuring a Galentine's Brunch on Sunday, February 14th!

Find information and get tickets to theses San Antonio Botanical Garden events.
Olympia Hills Head over Hills Valentine's Event
Do Valentine's up right with a four course meal and complimentary champagne! Skip the crowded restaurant and make reservations for the limited and exclusive event. A stunning menu, elegant environment and the company of your love is all you need for a memorable evening.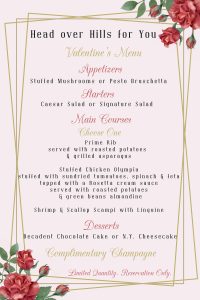 Learn more about the Olympia Hills Head over Hills event.
Learn more about our featured vendors: Olympia Hills, San Antonio Botanical Gardens, Turtle Creek Olives & Vines, Sugar Clouds Cotton Candy