No couples need added stress to their wedding planning efforts, especially these days. You may have had to reschedule your wedding, more than once. Or perhaps you planned a more intimate affair, and are now gearing up for a large-scale reception. Now you're struggling to find a wedding venue with a Saturday open anytime soon.
And then, you get an email from your bridal store telling you your wedding dress will be shipped four weeks later than planned.
Ugh.
Many couples are feeling the post-pandemic (can we call it that yet?) strain on their wedding plans. Despite the news headlines, shortages and shipping delays are taking many couples by surprise.
We have the rundown on how the current economic woes may affect your wedding plans, and what you can do about it.
Shipping Delays & Your Wedding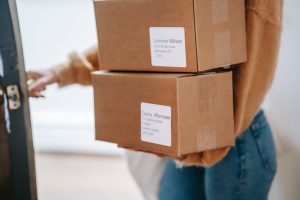 We're hearing it from many wedding gown shops, wedding gown shipments are experiencing big delays.
What does this mean for you? Shop early. Look for off-the-rack specials and get comfortable working with a good alterations shop to achieve the final look you're wanting.
Alternately, go custom! It may be less expensive than you think, and you won't have to worry about additional alterations from another professional.
In an effort to save money, many couples order small wedding items or even decor from the internet. From simple items such as sparklers or color bombs for your wedding sendoff, to larger items like lanterns and columns.
The trouble is, the more items you purchase on your own, the longer your to-do list is the weekend of your wedding. You'll need to be responsible for bringing all your items to the venue, and someone will need to be recruited for set up.
And if you've ordered anything from Amazon recently, you'll notice ever-lengthening delays in shipping. Even if you get your money back for a delayed shipment, that won't help much if you're missing the wedding napkins you planned for.
Utilize a rental decor company for your wedding decor needs. At first glance, it may seem cheaper to purchase the items on your own. However then you need to consider storage space, transporting the items to and from, and clean up after the event. If your venue has a Sunday morning wedding, that means an unfortunate friend or family member will have to tear down any purchased items at the end of a long and otherwise enjoyable evening.
Your guests may be affected as well. Wedding registries are still widely used for gift requests, but shipping delays may alter what options are available to purchase in time for the wedding.
Be transparent with your guests on your preferences. To simplify the process, encourage your guests to have the gifts mailed to your home. Let them know a late arrival is understandable.
Also, be aware that more guests may choose items off the registry if there is a shortage of availability.
Either way, be sure to keep a detailed inventory of gifts and who sent them, so Thank You notes can be mailed in a reasonable time frame.
Wedding Supply Shortages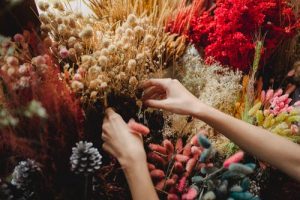 If you've walked through your local grocery store or home supply shop, you may have noticed some of your favorite items missing. Though we're thankfully not having mass shortages again (anyone still have a toilet paper hoard?), seemingly random items are coming up short.
This may apply to your wedding supplies as well.
At the moment, a paper shortage is plaguing wedding invitation providers. This means that as a newly engaged couple, you'll want to factor in additional time to send out your wedding invitations. This is not the moment to be indecisive! Rely on your stationery professional for alternate options should your preferred stationery be on backorder. You'll be more comfortable going with Option B or even Option C, than nail-biting nerves waiting to see if your invitations will come in on time.
This is also a great time to deploy those Save the Date cards. If you're newly engaged, you may want to order those cards sooner than typical timelines give you. Settle your date, and get to planning.
Still, paper isn't the only shortage that's affecting couples.
For example, floral companies are facing challenges with getting flowers for their couples.
To avoid heartbreak, focus on being flexible. Give your florists an overall color palette, instead of must-have types of flowers. Rely on them for final choices and they'll use their expert eye to get you the freshest, most-beautiful flowers for your wedding.
Alternately, get creative with and forgo flowers altogether. Pins, brooches, feathers, and seashells all make beautiful wedding bouquets.
Labor Shortages & Price Increases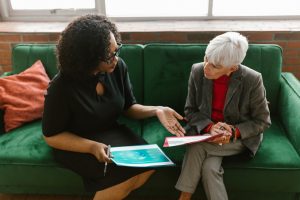 Like many industries, labor shortages and price increases are plaguing wedding professionals. And that means they are on the struggle bus to get the staff they need for your wedding.
This means hourly wages have gone up for quality workers that do all the different jobs it takes to make your wedding happen.
As a couple, if you started planning your wedding prior to or during 2020 and have had to re-plan, don't be surprised if you see quotes coming in higher than you did the first time around.
If you're already locked into a contract but haven't finalized your catering or floral arrangements, whatever the case may be, check the fine print in advance. For the most part, you won't need to fret on any changes. But double check to see if there is any clause on prices being subject to change, or potential changes in service fees and labor chargers.
Ultimately, be as understanding and gracious as you can muster. Your wedding professionals are in the business because they have a passion for weddings, and love working with couples.
They are in your corner, and working with them with fresh ideas and work-arounds will give you the best results. And a beautiful wedding.