Very Peri has been announced as the Pantone Color of the Year and we're abuzz with all the ways couples can incorporate this dreamy color into their wedding decor. We talked about the importance of the Color of the Year to designers and wedding planners. Now to the fun stuff!
We're creating gorgeous color palettes for your Very Peri wedding ready for every season. And we're starting with the most popular wedding season of the year – Spring!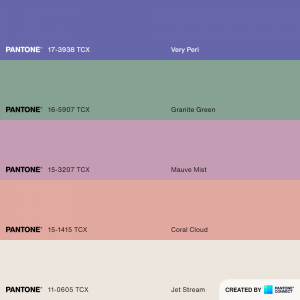 Spring evokes fresh air, rebirth and new life. In the Spring, we come out of our cold weather hibernation and feel ready for something fresh. New hair cuts, spring cleaning, and closet revivals. 
No wonder Spring remains popular for celebrations that surround new beginnings. All this newness is the perfect time to celebrate the union of two people. Not to mention, the weather tends to be perfect, flower gardens are lush and people are ready for sunshine.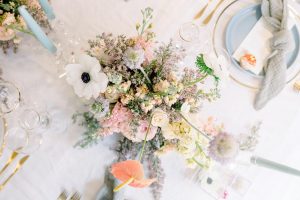 Spring weddings work well with a variety of color palettes. Bright pops of Easter egg colors such as robin's egg blue or pink punch work just as well as soft muted sage greens and dusty pinks.
Which is why Very Peri is the perfect spring wedding color. The color can work with bright colors or muted tones.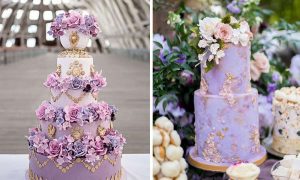 But for our featured palette, we went with dreamy colors balanced with richness and exuding Spring elegance. This palette evokes all the "Spring wedding in the garden" feels that we love. 
This wedding color palette is pure romance. Embrace the grown up tea party theme with floral bridesmaid gowns and soft pink bud centerpieces surrounded by sage leaves. Picture full, draping wedding bouquets that drip with greenery and a just-picked from the wildflower patch vibe.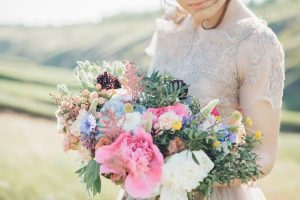 The ideal wedding decor for this Spring color palette would be focused on floral, floral and more floral. We picture long, wooden tables with piles of flowers down the middle and a healthy dose of candles. Simple, elegant and lovely.
For your ideal wedding venue, we could see this color scheme working in a garden-style event venue or an elevated rustic Hill Country ranch or wedding facility. Mansion and manors with romantic, old-world elegance would work beautifully as well.
Embrace Veri Peri for your Spring wedding along with these colors and your wedding will be romantic, elegant and stylish.