Your venue is one of the most important selections in planning your wedding. You'll want not only a beautiful venue, but a reliable team. If you book at The Veranda, you'll get both! We spoke with Jenna Rotunno, Venue Sales Coordinator to learn more.

What services do you provide?
We have a beautiful venue located in Castle Hills featuring indoor & outdoor space for any type of event! We have an outdoor ceremony site for weddings, a courtyard and estate house for cocktail hours & showers, and an indoor pavilion that seats up to 200 for any reception. We also have an in-house caterer, Spice of Life that customizes each menu to your liking and budget.
Why do you love this company and your job?
First off, have you seen the venue? It is stunning!! I am happy to drive into such a gorgeous, historic estate every day for work! We are a small family owned business that loves to say "Yes!" We are not limited to cookie cutter weddings & menus, we love to help customize each event to reflect our clients style. I love being a part of our clients special day!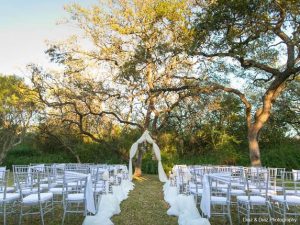 Are you a foodie? What's your go-to dish?
I am a huge foodie, and so are all the people I work with! We love getting creative and making all sorts of cuisines, whether its tex-mex, Mediterranean, italian, or asian inspired. I'm a sucker for Mediterranean food!
What other cities or locations have you worked weddings in?
I have worked weddings in Vail Colorado, Cincinnati Ohio & all over the hill country of texas!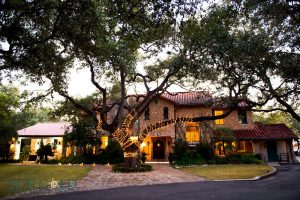 What was your favorite vacation ever?
My favorite vacation was at Estes Park, Colorado. My husband and I went there to celebrate our 1st anniversary in September, and it was just the most breathtaking place I've ever been. The mountains will always have a special place in my heart!
Learn more about  The Veranda here!