Nestled on 3.3 acres and surrounded by 300+ year-old oaks, Magnolia Halle offers some of the most desirable features for today's couple without the drive to the Hill Country. We recently visited with Jill Reeder, Event Manager of Magnolia Halle, and she shared with us what services they provide, her favorite wedding trend, and her best planning tip for couples.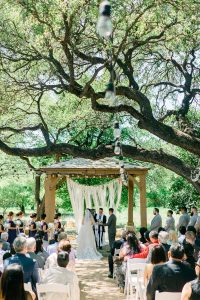 Why do you love this company and your job?
We love getting to see how each personalizes their event here at the Halle! Doing events is so incredible because you get to see people bring together people from all over and celebrate love or maybe a retirement or graduation – but what we truly love is getting to work with clients for weeks, months, and even years to put together their event.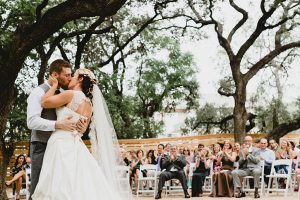 What services do you provide?
Magnolia Halle offers an urban barn space that holds comfortable 200 guests and under for a group that may be looking for dance space like a wedding or birthday party. The space maxes out at 240 guests seated. We offer a food & beverage minimum package pricing structure that allows our clients to utilize our catering services & bar services how they would like with no venue rental fee!
What is your favorite wedding trend right now and why?
Our favorite trend right now has to be custom neon signage – love the idea of getting to reuse it at home!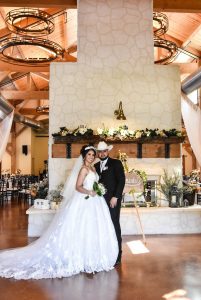 Are you a foodie? What's your go-to dish?
YES! If we are talking Magnolia Halle menu – we love: -For appetizers: Brisket Salpicon (think Brisket salad on top of a grit cake with a dollop of creme fraiche) & Chicken Diablos (always a crowd favorite – chicken and jalapeno wrapped in bacon with aleppo pepper and balsamic drizzle) -Boneless Braised Short ribs with gouda grits -Chicken and waffles or the live pancake station with all the best toppings like chocolate chips, bacon bits, berry compote ect.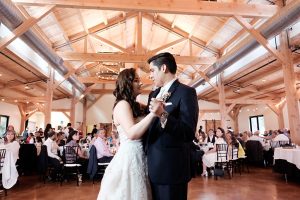 What is your best planning advice or tip for couples?
Planners or coordinators are KEY – so so helpful to the flow of the day and allowing you and your wedding party/immediate family to enjoy the day of alongside you!
Learn more about Magnolia Halle here.