You know Vegas. You've done New Orleans. Miami seems…overrated. If you're looking for the best bachelor party destinations, we've got ideas. 
For discerning bachelors, it's time to think beyond the party-in-a-box, go-to bachelor destinations and trips. Check out our recommended locations and ideas to create your own epic guy's weekend.
Alaska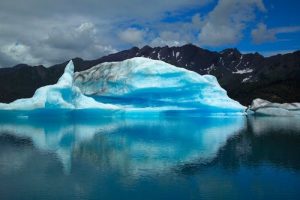 Celebrate your foray into the adventure of marriage by visiting the great frontier of Alaska with your boys.
Let's be real – Alaska is best for the adventurous and nature-loving travelers.
There are multiple glacier-viewing sites around Alaska, with varying ease of access. Denali is one of Alaska's most famous parks, host to North America's tallest mountain and packed with wildlife. See the grizzly bears at Kodiak Wildlife Refuge, take a boat expedition through the College Fjord, or sightsee for whales in Juneau.
Alaska gives tourists a chance to take on some of the locals favorite activities. You can speed through the snow in a dog sled, taking in the beauty of the area. Rafting in Alaska means you're in a remote, middle of nature scenario in exciting rapids. Take skiing to the next level by trying out heli skiing, being dropped off by a helicopter for thrilling, long descents.
Despite it's rustic image, Alaska is full of luxuries. Stay at Judd Lake where a private helicopter ferries you around to your destinations. Base out of one of Anchorage's luxury hotels or resorts to end your daily adventures with a hot tub soak looking out into the mountain range.
One of the biggest hurdles in planning a bachelor party in Alaska is getting there. Be on the lookout for promotion deals from Air Alaska which occasionally posts killer flight prices.
No matter your itinerary, a bachelor trip to Alaska will be unforgettable.
Jamaica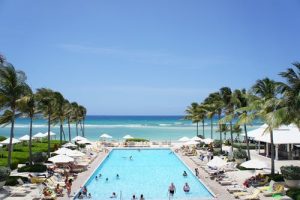 Pop open the Red Strip and kick back with a fun-filled and relaxing trip to Jamaica. 
The guys who love being active will find plenty to do in the area. Rent ATV's to speed through the jungle, feel the rush of ziplining or race at Jamwest Motor Sports, the largest speedway in the region.
Embark on a cigar and rum tasting tour, or indulge in local cuisine. Hit up the town as the sunsets and enjoy casinos, bars and clubs that stay hopping till the early hours of the morning.
Where you stay as your hub while visiting the sites depends on your style. 
Feel remote but also not far from the action by staying at Bluefields Bay. This private vacation gem will give you deserted-island feels and loads of beachy luxury.
Negril is the perfect location if you're looking for a laid-back, casual vibe. This beach town has great local eateries and is less expensive than it's big brother Montego Bay. There's plenty of public beach access in addition to multiple private beaches you can pay an entrance fee to or book a cabana.
To live up the nightlife and the beachlife, head to Montego Bay. You'll get thriving culture, attractions and piles of luxury resorts. The Ras Nantago Gardens are nearby, as are plenty of restaurants and shops.
Louisville & Lexington, Kentucky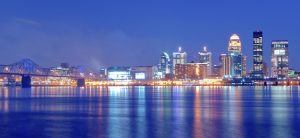 If you're looking to stay stateside, look no further than Kentucky.
Kentucky gives you history, culture, nature…all wrapped up in a boozy snuggie. Only an hour's drive apart, you choose to stay in either Louisville or Lexington and enjoy the adventures of both.
Louisville is larger than Lexington and gives you more urban vibes and hotel options. Alternately, downtown Lexington exudes Southern charm and beautiful historic architecture.
The Kentucky Bourbon Trail is the natural starting point for your bachelor weekend experience. With 18 area distilleries to choose from, the Kentucky Bourbon Trail is a must-do when visiting the area. With six distilleries in Louisville and five in Lexington, you'll have plenty to see and taste. Plan a guide to do the driving and infuse a little history into your tour for added pleasure. 
Bourbon not your thing? Local Kentucky breweries are making waves in the craft brew scene as well. Plan a trip to hit up the Brewgrass Trail, with nine options within Lexington itself. Pick up a Passport at the visitors center and gather stamps at each location for a commemorative T-shirt at the end of your visits. 
Get into the pony scene by visiting the famous Churchill Downs. Even with little knowledge of horse racing, you'll have a grand time placing bets and cheering on your favorite picks. Additionally, get up close and personal with these beautiful creatures, head to one of the many horse farms in the area.
If the races aren't on during your visit, hit up the Churchill Downs Museum to take in the history and culture of the sport. Add a trip to the Louisville Slugger Museum to make it a full day of activities.
Hot Browns to Bourbon Biscuit Pudding, Kentucky's culinary scene is full of big eats and Southern culinary delights. Restaurant-hop to find the area's best fried chicken, or dine in Louisville's oldest neighborhood, Germantown, for international flair. 
Kentucky is home to some of the most beautiful rivers and nature areas. Boating, hiking, paddle-boarding are all options in the area's parks. 
Montreal, Canada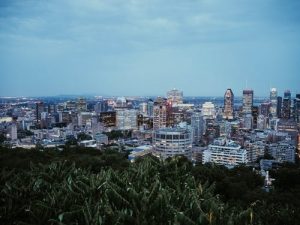 With an epic club scene, incredible dining experiences and plenty of daytime adventures, Montreal makes for the perfect bachelor party destination spot.
Montreal is known for its nightlife. The city is teeming with bars and clubs that cater to the allnighters. Electronic and hip hop sounds are the local favorites to keep your body moving and the fun flowing. 
Not only is the city beautiful, it's full of beautiful women. There are plenty of gentlemen's clubs to book private parties and bottle service. Downtown is littered with strip clubs where you can soak up that friendly, Canadian personality. 
Daytime activities in Montreal range from the laid back to the adventurous. Book a brewery tour to check out the area's famous breweries and learn about some hidden gems. Plan a whitewater rafting trip at the Ottowa or St. Lawrence rivers. Guided bike tours will showcase the history and incredible architecture of the city, not to mention plenty of biking and hiking tours in a nearby national park. Of course, if the nightlife was too much you can always hop to one of their IV bars for rejuvenation.
The food scene in Montreal is the perfect highlight between daytime activities and nightlife adventures. The simple but rightly famous Schwartz's Deli serves up iconic smoked-meat sandwiches. A trip to the Jean-Talon Market could take up an entire afternoon sampling local flavors. There are plenty of high-end restaurants to choose from as well, from poutine-reinventing Au Pied de Cochan to the wine savvy, Italian inspired Nora Gray. 
Tourists hit up Montreal primarily in the summer months, where the weather is warmer and there are plenty of festivals to plan your trip around. Busier months mean higher prices, but overall Montreal is an affordable destination, not to mention easily accessible. 
Rio de Janeiro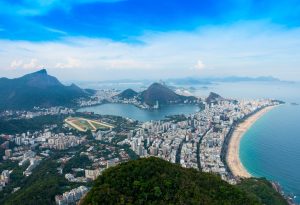 Endless nights and food-soaked days sound like you? Grab the boys and head to Rio.
The perfect night in Rio starts with hanging out in the downtown district of Lapa, where locals gather to pregame before heading to the area bars and clubs. You'll mingle with the friendly locals and maybe even make a friend or two that'll help you maneuver through the nightlife. The Rio night scene is not for the wallflowers. Learn to samba at Rio Scenarium or sing along to 90's alternative at Casa da Matriz.
The only thing better than the club scene in Rio, is the food scene. Whether you indulge in street food, grab a table at a famed gourmet restaurant such as Adega Santiago or take in the views in a beach-side locale, you'll be eating good from breakfast to late-night indulgences.
Of course, Rio is more than night clubs and beach parties. The area is host to beautiful outdoor adventures as well. 
Don't pass up a trip to Sugarloaf Mountain where you can take in a panoramic view of Rio from the cable cars. A guided hiking tour in Tijuca National Park to see the lush mountains and local tropical flora and fauna. For the truly adventurous, try your hand at hang gliding above the forest.
A trip to Rio isn't complete without significant beach time. Head to the famed Copacabana Beach, perfect for people watching and packed with open air restaurants and bars. Ipanema Beach is your go-to for pristine white sands and surfing lessons.
Make your Rio trip truly epic by planning your bachelor trip around carnival. Travel and hotels will be more expensive, but if you love being in the middle of the action travel to Rio in February.