Insurance, in any form, can be intricate and daunting, particularly for individuals who are not well-versed in the field. We recently visited with Ivan Chapa, owner of Tri-Point Insurance Solutions, and he shared with us his inspirations of why he started the business along with all the services they offer.

Are you married? Do you have children? Tell us about your family.
Hi, I'm Ivan, a health insurance agent and owner of Tri-Point Insurance Solutions. I'm engaged to my beautiful fiancée, Arianna, and we have a Goldendoodle daughter named Scarlett. My family is the most important thing in my life. They are my biggest supporters and my best friends. I love spending time with them and making memories together. My wife is a dental assistant, and she is passionate about helping people. She is also a great dog mom and fiancée. I am so lucky to have her in my life. My Goldendoodle daughter is the sweetest, most loving dog you could ever meet. She brings so much joy into our lives. We love taking her for walks, playing fetch with her, and cuddling with her on the couch. She really thinks she is a human just like us and let me tell you, her energy levels are off the charts! I am grateful for my family and for the opportunity to do what I love. I am passionate about helping people find the right health insurance coverage for their needs and budget. I am also committed to providing my clients with excellent customer service. If you have any health insurance questions, please don't hesitate to contact me. I would be happy to help you find the right coverage for your needs and budget.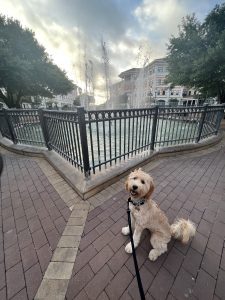 What inspired you to start this company?
I was inspired to start this company because I believe that everyone deserves to have access to affordable health insurance. I have seen firsthand how the lack of health insurance can impact people's lives, and I am passionate about helping people find plans that meet their needs and budget. I know that finding the right health insurance plan can be confusing and overwhelming, especially for people who are new to the process. That's where my company comes in. We work with our clients to understand their needs and budget, and then we help them find a plan that meets those needs. We also provide our clients with support and guidance throughout the process. I am proud of the work that we do, and I am committed to helping as many people as possible find affordable health insurance. I believe that everyone deserves to be able to access the healthcare they need without having to worry about financial hardship.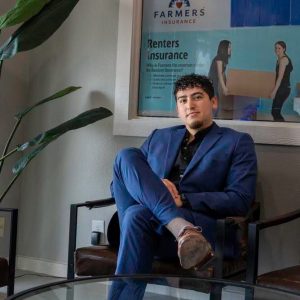 Are you a foodie? What's your go-to dish?
Yes, I am a foodie! I love to try new foods and experience different cuisines. My go-to dish is a crawfish boil. I love the fresh seafood, the spicy seasoning, and the camaraderie of sharing a meal with friends and family. Crawfish boils are also a great way to socialize. I love getting together with friends and family to enjoy a delicious meal and each other's company. If you've never been to a crawfish boil, I highly recommend it. It's a unique and fun dining experience that you won't soon forget. Here's a tip for eating crawfish: peel the head and tail off, and then twist the body to remove the meat. Be sure to suck the head before you discard it, as it contains a lot of flavor. Enjoy!
What services do you provide?
We offer a variety of insurance products to help you protect your wedding day, your future, and your health. Our products include Day-of-event wedding insurance: This insurance can protect you from financial losses due to unexpected events on your wedding day, such as bad weather, vendor cancellations, or lost or damaged wedding items. Life insurance: Life insurance can provide financial support for your loved ones in the event of your death. Health insurance: Health insurance can help you pay for medical expenses, such as doctor's visits, hospital stays, and prescription drugs. Our experienced agents can help you choose the right insurance products for your needs and budget. Contact us today to learn more!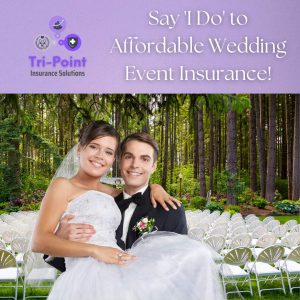 What is one favorite client story and why?
My favorite client story is about a couple who was having trouble finding health insurance after their wedding. The wife was pregnant, and they were both concerned about how they would be able to afford the cost of medical care for their growing family. The couple had tried to apply for health insurance through the marketplace, but they were denied because of complications in their application. They also turned down several private insurance companies. I was able to help the couple find a health insurance plan that covered their pre-existing conditions and was affordable for their budget. I also helped them to understand their coverage and how to use it. The couple was very grateful for my help. They were relieved to know that they would have health insurance coverage for their new baby. I believe that everyone deserves to have access to affordable health insurance. I am committed to helping my clients find the best possible coverage so that they can focus on their health and well-being.
Learn more about Tri-Point Insurance Solutions.