Looking for a caterer that is experienced, affordable and has exceptional service? That's Alfred's Catering!
This extraordinary wedding catering company is as delicious as they are impressive. Read on to learn more about their service standards, food options and a little company history.

Meet Alfred of Alfred's Catering
The best feature of Alfred's Catering is no doubt Alfred himself! Couples who meet Alfred instantly feel comfortable and attended to. He exhibits the true heart of a hospitality professional, where your needs are not just met, but anticipated.
Alfred Engstrand has worked in the hospitality industry for over 30 years. An Austin native, he wanted to take his experience and create a catering company where he can deliver modern flavors with old-school hospitality ethics. This means creating flavorful, dynamic dishes full of heart while delivering a courteous and professional service.
Now, Alfred's Catering goes beyond just catering services to include a full event experience. And Alfred is intimately involved in each such event. His dedication and passion shows through in each detail. In addition, he loves to come up with new and creative ways to make each wedding unforgettable.
Alfred is well-known and respected in the Austin event community, and he is familiar with many area wedding venues. This means a smoother wedding day experience for all couples, not to mention other wedding professionals.
Notably, Alfred is directly mentioned in most of the Alfred's Catering reviews. This is a true testament to how intimately involved he is with every event.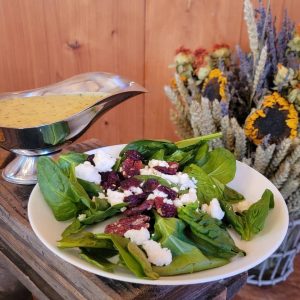 Affordable Wedding Catering at Alfred's Catering
Couples love the service at Alfred's Catering, but a good wedding caterer needs more than just great service. They need great food as well! Thankfully, Alfred's Catering hits the mark.
Alfred's Catering offers a wide variety of catering options for your wedding. You can choose a classic 3 course sit-down meal, or opt for a buffet. Perhaps you want interactive chef stations that offer a fun and relaxed setting. Alfred's Catering can accommodate all service styles.
In addition to various service styles, Alfred's Catering offers a variety of cuisines as well. They cover cuisines from Tex-Mex to Asian Fusion, presented in a laid-back or sophisticated style.
Still, popular wedding menus are the most requested. These include savory Rosemary Chicken done in an herbed wine sauce, and Carved Beef with a vodka cream sauce.
Looking for something off-menu and unique? That's no problem for Alfred's Catering
Working with the exceptional Executive Chef, you can create a custom menu that is unique to your wedding story. This may mean a dish inspired by your first trip together, or a dessert that honors a late family member.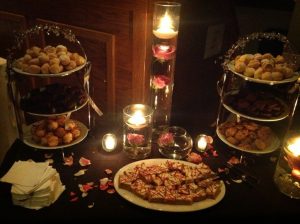 Exceptional Service with Alfred's Catering
One thing you'll notice when looking into Alfred's Catering is the multiple 5-Star reviews the company receives.
Couples rave about the affordable pricing, attention to detail, and most importantly the exceptional service.
In addition, couples love how easy it is to work with Alfred and his team. They truly make the process itself an enjoyable experience. From setting up billing to responding quickly to questions, working with Alfred's Catering will give you a peace of mind that you can't put a price on.
Alfred himself directly chooses and trains team members to match his heart of hospitality personality. This means each person you come in contact with on their team will treat you with a service-mindset and a helpful attitude.
The Alfred's Catering goal for every couple is to "be a guest at your own party," and when hiring Alfred's you'll be able to sit back and enjoy the reception knowing you're in expert hands.
Many companies say they go above and beyond. Alfred's Catering actually does. Every event, every time.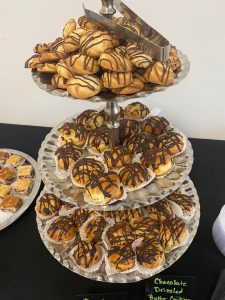 Wedding Services with Alfred's Catering
In addition to catering, Alfred's Catering offers additional wedding services. To complete your overall wedding look Alfed's offers rentals, floral arrangements and lighting.
If you're in need of additional help to plan your wedding, look no further than Alfred's Catering. The team offers full-service planning services which includes venue selection, wedding professional recommendations, security staff, entertainment and more.
Learn more about Alfred's Catering and give them a call today!