Planning a wedding reception? Kick it up a notch with a wedding weekend filled with excursions, fantastic food and plenty of time to kick back. In our last installment of alternative wedding receptions, we bring you the wedding weekend.
Wedding weekends can take your nuptials to the next level. Instead of memorializing the "big day," a weekend affair gives you multiple opportunities to have fun, make memories and celebrate. And did we mention all the outfits?
There are additional logistics and considerations when planning a three day affair. But don't worry, we have the lowdown on how to make this type of wedding a success.
Size Matters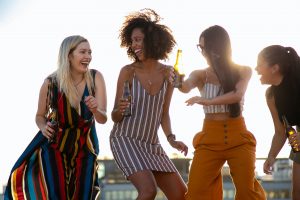 Wedding weekends are most successful with a smaller crowd. True, you can always add on additional events over the weekend for the bridal party or family surrounding a larger reception. However this can be a strain of your resources, time, budget and sanity.
To come up with the ideal list, think ten years in the future. Who's still going to still be in your life? Who do you want to create these memories with? That list of people is your starting point.
Normal traditions can easily be altered when celebrating with a smaller group of people. For example, the rehearsal dinner typically includes all relations plus the wedding party and their guests. But with such a small group overall, you may find there's only a handful of guests outside of that group. Go ahead and include the whole crowd. If the groom's parents are covering the expense, offer to pay for each additional guest at the event.
Consider making your ceremony virtual to help extended family who didn't make the cut feel included. Be sure to send a thank you note for anyone who tuned in, whether they sent a gift or not.
Vary Your Activities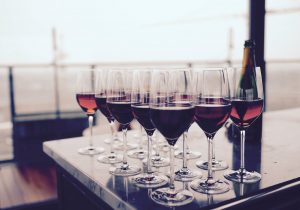 As a couple, you know what activities you love to do together, and you love to share with others. Still, you'll want to mix up the type of activities you plan.
If you're a relax by the pool/wine tasting/spa day kind of couple you'll naturally gravitate towards low key activities. And those are great additions to what will surely be a busy weekend. But you may have guests that love early morning yoga or a hike. Even if you don't plan a more active group outing, work with the resort or your host to include some options in the area.
Alternately, you may prefer to be up and moving, experiencing new things. Horseback riding or kayaking may be more your speed. If you're golfers, consider hosting a mini lesson at the driving range for your group.
Ideal wedding weekend locations such as Moon Shadow Haven, offer a variety of activities from kayaking to wine tasting in nearby Fredericksburg. Having variety in choosing your location will help with your planning.
Either way, consider those in attendance when scheduling and build in more low key or individual activities. For example, if a spa is onsite, ask about discounted rates for individuals with your party.
For a full weekend with overnight stays, your guests will most likely be paying for their guest rooms, travel, any meals on their own, not to mention lots of wardrobe changes. Cover expenses for any "mandatory" group outing and be up front with any additional associated costs.
Give Your Guests (And You) Some Downtime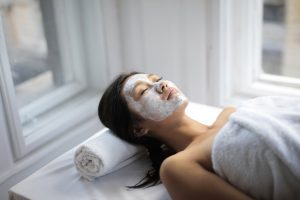 You may be tempted to put as much into the weekend as you can. But plan strategic downtime as well.
This may include having some activities that are optional, or keeping certain times of day without any plans at all. You want to be able to recharge your, and your guests, batteries. This will make any required plans that much more enjoyable, as well as give everyone some much needed time apart.
Locations like La Bonne Vie Ranch  give you an opportunity to host a wedding weekend with your favorite people, while showing off the glorious Texas Hill Country. The beauty of the location itself will help you and your guests enjoy that much needed downtime.
Downtime doesn't necessarily mean not coordinating memorable details. For example, treat your guests to breakfast in bed on the last morning of the weekend. Little touches like this show your appreciation to your guests.
Get the Lodging Right
Planning appropriate lodging is one of the trickiest aspects of hosting a wedding weekend.
If you're setting up guest accommodations at a resort or hotel, the process is slightly easier. Locations such as JL Bar Ranch, Resort & Spa have lots of experience in guest accommodations, simplifying the process.
Still, some great locations for wedding weekends may have lodging that needs to be a little more strategic. You may have a variety of options including cabins, a main house, or larger suites. Don't try to tackle every detail. Instead, put your most organized friend in the wedding party in charge of coordinating guest accommodations. Give them the parameters (like all family in the main house) and then let go.
Wedding Professionals featured in this post: Moon Shadow Haven, La Bonne Vie Ranch, JL Bar Ranch, Resort & Spa,