Lauren Crumpler of Lauren Crumpler Photography always had a love of photography from a young age. We spoke with Lauren recently about her photography studio, funny wedding day memories along with trends, advice and more.
What inspired you to start this company?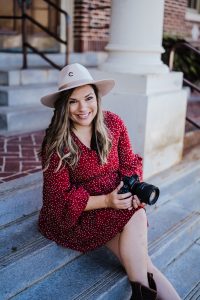 I have always had a love for photography. I took classes in high school that taught me how to roll film and develop in a dark room. I went of to college and was always the friend that had a camera with me when we went out (this is before we had the fancy smart phones that we have now haha). It wasn't until my wedding day that I realized that this is what I wanted to do. I remember looking at my now husband saying "she has the best job ever". It has been a lot of work since, but I am so thankful I decided to pursue this as a career.
What is your best planning advice or tip for couples?
Do what you want. There are no rules as far as what your day can look like. Try and keep the focus on the two of y'all and your story. Don't want a wedding party? Don't have one. Garter toss creeps you out? Don't do it. Cake isn't your thing? Cool, I like cookies too. I think that sometimes we get so wrapped up in the Pinterest perfect wedding and what it "should" look like as well as what family members want for the big day that it gets easy to get distracted from what truly matters. Keep it personal and keep it "you".
What's the funniest thing you've seen happen at a wedding?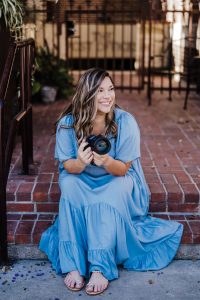 Well I am known to get onto the dance floor with my couples and their guests, because, well I love dancing. I have captured a groom ripping his pants in half when he got a little too into the music.
Why do you love this company and your job?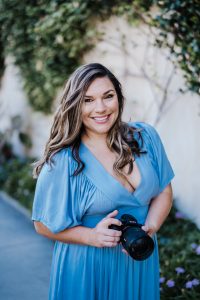 Ah this is my favorite question. I get to spend one of the best days of your life with you. Not only that, I get to capture your story and give you memories that you will pass down from generation to generation. I love the idea that one day, your grandchildren will be looking at your pictures and making fun of your dress and hairstyle because of how dated it was. They will "ohh and ahh" over how beautiful grandma was and how handsome grandpa was. I get to freeze frame time for a day.
What is your favorite wedding trend right now and why?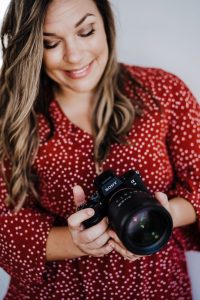 Intimate ceremonies and eloping. I am not sure if it was because of Covid originally or if the trend has been tailoring towards a more intimate affair, but I have to say there is something super romantic about only having your closest family and friends by your side. It takes a lot of the stress away and keeps the focus on the two of y'all. I also love the idea of going to an epic location and tying the knot with an officiant and immediate family only if that's more your style. The options are endless!
Visit the Lauren Crumpler Photography website to learn more.