Lux Limo of Austin is an established, reliable Austin limousine service specializing in providing couples with incredible service and a great experience!
We recently spoke with owner Andrea McAdams about what makes her Austin limousine company unique, wedding trends and wedding planning advice. Read on to find out more! 
What is your best planning advice or tip for couples?
Most couples choose their venue first and then proceed to book the rest of their vendors. We often get the call requesting transportation about a month before the big day. Our advise is to book transport as early as 6 months in advance. We not only service weddings but corporate events and private parties. So we sell out fast! Leaving you to scramble and pay more than you expected at the last minute.
What sets your company apart from similar ones in the same field?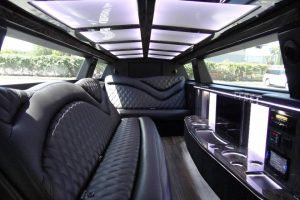 Our industry has been around for decades! Everyone in the business can offer similar vehicles but we pride ourselves in loving what we do and it shows through in our dedication to service. Your happiness is our priority and we strive to make your big day unforgettable! Putting our expertise and experience to good use!
What services do you provide?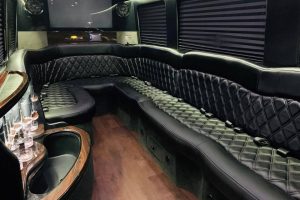 We provide transport service that goes above and beyond a car. We provide an experience. Whether you choose luxury SUVs, traditional limousines, luxury Sprinters, mini buses or motor coaches we've taken full dedication to the beauty, integrity and safety of our fleet. Our chauffeurs are PAX certified and trained to ensure a professional concierge on wheels. We pre plan each trip and plan for the unexpected.
What is one favorite client story and why?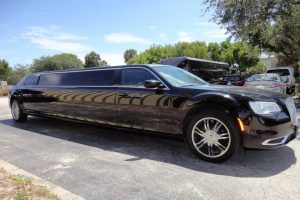 Up until 2020 every wedding we participated in ran like clock work! The pandemic created an unreal obstacle. One of our passions is to overcome every hurdle as seem less as possible. We recently provided service to a very large wedding that was re-scheduled twice. Finally after countless emails and updates, changes and modifications our time had come! The bride and groom contacted us the night before their wedding day with a few timeline concerns, we quickly resolved their concerns and they were so grateful that they were able to sleep easy. The day went off without a hitch and we received a beautiful compliment of an outstanding review!
What is your favorite wedding trend right now and why?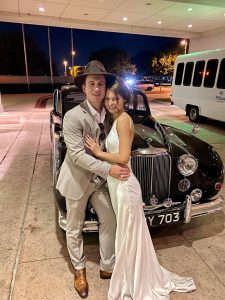 Our favorite wedding trend is not a trend at all! It's a timeless end to a celebration to remember! The bride and groom sendoff! That last hour of the night in which our bride and groom get to spend together alone for the first time in an intimate ride to their final destination. It's sweet, private and fulfilling to know we are the last ones to see them before the beginning of the rest of their lives!
Learn more about Lux Limo of Austin to book an Austin limousine service for your wedding.