Destination weddings start with the ideal location – and your perfect beach wedding is at the Pavilions at Rockport Beach!
This week we sit down with Kerry Goodall from Pavilions at Rockport Beach to talk about how long they've been in business, what makes their location unique, and her favorite part of the job. Read on for more info!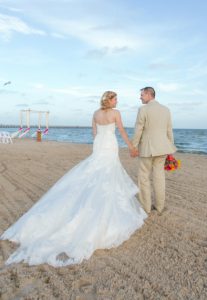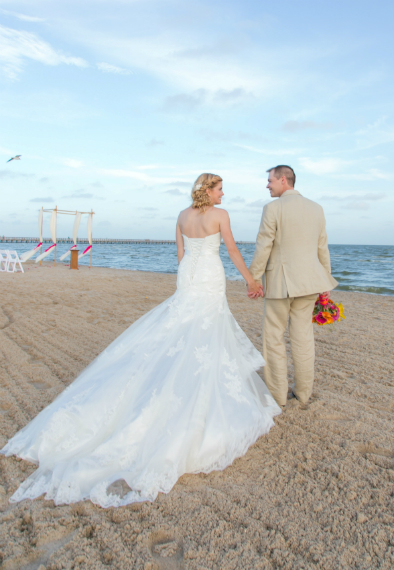 What services do you provide?
Located on Aransas Bay, Rockport Beach offers breathtaking waterfront views and sunsets perfect for any event. With a variety of five venues to choose from you're sure to find the perfect size for your needs.
What inspired you to start this company?
We've been providing wedding venue services since the 1970s!

What sets your company apart from similar ones in the same field?
We are on beautiful Aransas Bay and have a variety of wedding venues.  We have indoor and outdoor facilities, mature palm trees, cabanas, umbrellas, and picturesque walks over bridges.
What is your favorite part of your workweek and why?
Working with brides to make their beach wedding visions come true.
What is one favorite client story and why?
A Christmas-themed wedding. The bride and her "crew" came out so often to check out our look at different things that we became fast friends and still are today!