Plan a one-of-a-kind wedding with ease at Magnolia Halle.  This gorgeous venue provides not only the backdrop for your wedding, but can also have catering, the bar setup, and decorations, simplifying your wedding planning.
Overlooking three acres of rolling hills, the elegant barn brings Texas Hill Country into San Antonio.  The prime location lets out-of-town guests attend your event with ease. The versatile event spaces allow your choice of hosting your event indoor or outdoor, with the ability to easily adapt to the changing weather.  Ultimately, Magnolia Halle is the perfect location for couples looking to host a memorable and unique wedding.

Weddings At Magnolia Halle
One of the key factors in choosing a wedding venue is the level of service and support offered to you and your guests. At the family-owned Magnolia Halle, you'll feel like family, too.  The dedicated and professional event team will work with you to plan every detail of your celebration, ensuring that your day is seamless and unforgettable. From coordinating with vendors to ensuring that the venue is set up and decorated exactly as you envisioned, the Magnolia Halle team is committed to making your wedding day stress-free and enjoyable.
In addition, Magnolia Halle offers a variety of customization options to help you make your wedding day truly unique. Whether you're looking to add special lighting or decor, or to create a custom menu that reflects your personal tastes, the Magnolia Halle team is happy to work with you to bring your vision to life.
One common consideration when choosing a wedding venue is the cost. Magnolia Halle offers a range of pricing options to fit every budget, and the team is happy to work with you to find a package that meets your needs and your budget. Whether you're looking for an all-inclusive wedding package or simply a venue rental, Magnolia Halle has options that are sure to fit your needs.
The location of Magnolia Halle is impeccable. Located in the heart of San Antonio, the venue is easily accessible, making it an ideal location for out-of-town guests. The venue is also located near some of the city's most popular attractions. From the Riverwalk to the Alamo, your guests have plenty of options for entertainment and exploration during their stay.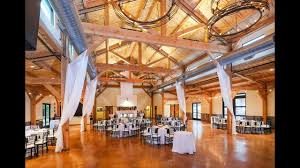 Food From Magnolia Pancake Haus
Magnolia Halle has a list of preferred caterers you can choose to provide your wedding dinner. However, the most popular option is Everybody Eats Events and Catering by Magnolia Pancake Haus.  Past clients have had overwhelmingly positive things to say on the food.  Considering how popular the restaurants are, this comes as no surprise.
Their menu can always be customized to suit your tastes, but there are some options that are consistently popular.  From smoked brisket to fried chicken, down-home Texas dishes are always a delicious option and something the chef excels at.
Your wedding meal can also have a bit of culinary entertainment.  Pancake stations, meat carving,  and even a macaroni-and-cheese bar allow guests to play with their food a bit!  
However, the people at Magnolia Halle know that you can't just hazard a guess at your wedding menu.  Instead, schedule a food tasting where you can sample your prospective dishes.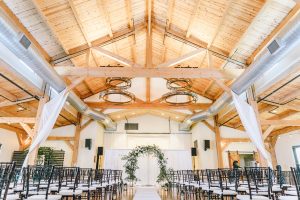 Planning Your Wedding
Planning a wedding can't be easier than it is at Magnolia Halle.  The on-site coordinator can help you organize all of the details in advance.  The venue even offers a variety of services from catering to bartending. This range makes it easy to plan your wedding without having to coordinate between an endless list of different vendors. 
While Magnolia Halle can be a one-stop-shop, those who have a certain picture in mind still won't feel limited. Their varied wedding and event packages means that you have the ability to book what only you need. For anything else, you can still use separate vendors to create the event of your dreams.
It's no surprise Magnolia Halle has become the favored venue to host your wedding in San Antonio.  Ease of planning, the charm of Texas Hill Country, and the convenience of the city combine to offer the ultimate, stress-free experience to every couple.