It's the decor that makes the event.  From the table linens and centerpieces to airy tents, you'll find everything you need at Premiere Events.  Known as one of the best wedding rental companies in Texas, Premiere Events makes it easy to get everything needed to bring your wedding to life.

The Origin Story
In November 2000, Delores and Richard Crum opened a 12,000 square foot warehouse in Austin, Texas, with the intent of providing everything needed to throw a world-class party.  Within 10 years, Premiere Events was thriving and that original warehouse had more than doubled in size.  Purchasing Premiere Tents and Events, they expanded their offerings and took on an entirely new niche.
By 2015, the company was Central Texas' go-to choice for event rentals and had even gained national attention. They showed their gratitude by working with charitable causes, and continued to expand, purchasing Party Time Rentals in Bryan-College Station.
For twenty years, Premiere Events saw yearly growth, expanding both their offerings and their reach. While the pandemic did slow them down, not even a world crisis could stop them completely.  Instead, the company displayed their resilience, holding on until they could begin serving the people of Texas again. 
Now they are still one of the first choices for anyone hosting an event, due to their convenience and renowned customer service.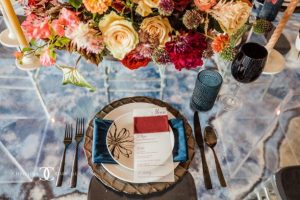 The Offerings
Whether you need a gorgeous arch for your wedding ceremony or a stage for the band at the reception, Premiere Events has what you're looking for.  Their extensive selection of products ensures that you can find everything you need to design your perfect day.  
Their variety of table linens means you can choose not just the color, but also the fabric or design that best suits your aesthetic.  From napkins to tablecloths to runners, each piece will combine for an overall look that will impress your guests.
Small decor items are available as well. This includes centerpieces, display crates, even napkin rings!  Premiere Events knows that it's the tiny details that really enhance the event theme. As a result, they make it easy to include those elements in your decor planning.
Premiere Events even makes set-up easy.  Their delivery team will bring everything directly to your venue, set it up to your specifications, and pick everything up when you're finished. This means that you can focus on getting married, rather than making sure everything is set up properly.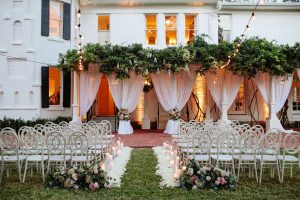 The Process
Every step of working with Premiere Events is focused on customer service.  To begin, clients visit the showroom or the website and create a list of rental options they like.  Working with one of Premiere's trained consultants, the client then can fine-tune that cart, adding missing components of the design, and removing ones that don't fit as well as expected.  For instance, your consultant may point out that you need a larger table linen to drape properly or that or a dance floor for an outdoors event.
Once your cart is complete, your consultant will put together a final quote for you. At this point you can put down a deposit for your date.  If your wedding vision changes, that won't be a problem. Premiere Events allows revisions to your order up to two weeks prior to your event. 
As you plan your special day, turn to Premiere Events. They will ensure that you have access to every piece you need to bring your vision to life. Additionally, they will help make sure your wedding runs smoothly through their spectacular customer service and delivery services. It's impossible to find a better rental vendor than one of Austin's favorite, Premiere Events.