The feeling of old-word beauty and grace cannot be manufactured in any other way than the luxury of an opulent mansion and majestic grounds like The Taylor Mansion. Since 1878 Taylor Mansion's romantic house with wrap-around porch and regal columns rests amid 51 spectacular acres.
Full of history and the backdrop for countless unique events, the team at The Taylor Mansion are truly inspired with ways to ensure your wedding day becomes magical.

WHAT MAKES TAYLOR MANSION SPECIAL
From the grand architecture to the meticulous grounds, every gorgeous view will become another photo opportunity. You and all your guests will bask in the charm.
The team at Taylor Mansion offers support, suggestions, and plenty of options to plan a truly spectacular wedding day. Your package will include building and grounds access for the entire day. You can start the day in your luxurious Bridal and Groom suites, then have the ceremony outdoors in one of the beautiful covered or uncovered spaces. There you can take in the panoramic vistas. Or you may choose the Crystal Ballroom made entirely of glass and let the natural light filter through during the day, or light the room with the twinkling chandeliers at night. And yet, there's more…The neoclassical pavilion creates a perfect setting for dancing.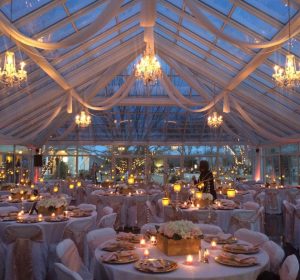 In addition to the multiple spaces, full day's access, endless photo opportunities, WiFi, and easy parking for all your guests, The Taylor Mansion provides the tables, chairs, linens, flatware, glassware, and china. Other options include sound equipment, lighting, centerpieces, decor, slideshow technology, and dance floor setup. They really do it all. Thrilled couples enjoy the suggestions for vetted vendors, or choose your own. With the staff at Taylor Mansion, planning and perfecting your ceremony venue and reception becomes part of the moments of wedding delights. Lastly, for a truly personal touch, reserve their private pool!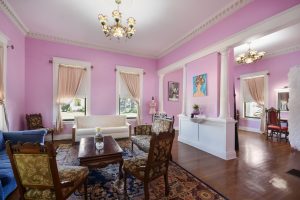 BE A PART OF HISTORY
Make your wedding day stand out as the special event it is. Become a part of Taylor Mansion's history and story by celebrating at this unique and stunning location. You want every detail of your wedding ceremony and reception to reflect the memorable occasion for the wedding couple and all their guests.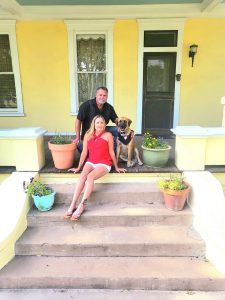 An historical venue makes perfect sense when you want your wedding day steeped in lasting tradition and gracious beauty. Happy bridal couples appreciate fulfilling their dreams and the vast help and experience of all The Taylor Mansion offers.