We recently visited with Ryan Wood, Director of Sales and Marketing of the Mad Dogs Restaurant Group. He gave us some personal insight about his family and memorable vacation spots, and he also shared with us the services the restaurants offer. Whether it's hosting your reception at the beautiful Little Rhein Prost Haus on the banks of the River Walk, celebrating with a rehearsal dinner, or taking your bachelor/bachelorette to the next level at the hottest spots in downtown San Antonio, Mad Dogs Restaurant Group has you covered.

What was your favorite vacation ever?
North Carolina and the Appalachian Mountains. We did the Biltmore Mansion, the Blue Ridge Parkway, the Georgia mountains, and so much more — one of the most beautiful places I've ever seen.
Are you married? Do you have children? Tell us about your family.
I am married, and I have one daughter, Charlie. I was married here in San Antonio and I coordinated my own wedding! Working downtown my wife and I set up hotel rooms for family, set up side adventures, and after parties. I used my company as the F&B caterers and paid my staff to work the wedding. We had an absolute blast and it went off without a hitch.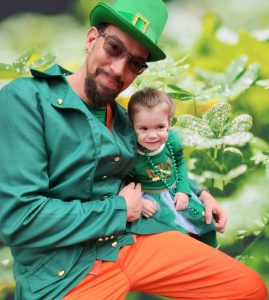 What is your favorite wedding trend right now and why?
It may be less trendy now, but I loved the wedding flash mobs! Or the dancing down the aisle.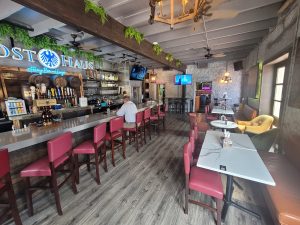 What services do you provide?
We operate as a restaurant 365 days a year! Thursday through Sunday nights we convert into an Alchemy Bar! We hold Sunday brunch every week. We host all sizes of corporate and social events with up to 500 guests including weddings, receptions, and rehearsal dinners. We have a beautiful patio right on the river and the oldest two-story home in Bexar County!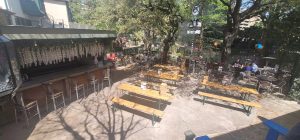 What is your favorite part of your work week and why?
My favorite part of the week is when I get to do site tours or client lunches! Because I love showing off the venues or lunch with a little taste of what the venues offer.
Learn more about Mad Dogs Restaurant Group here!