While planning her own wedding, Cherri Maley fell in love with all things LOVE and weddings! She and her family own and operate the breathtaking Hill Country wedding venue, Messina Inn. Her enthusiasm and passion makes her the ideal person for couples to collaborate with on their weddings! We recently had a conversation with Cherri about her family and the experience of their venue, and she shared what her favorite part of the work week was.
Are you married? Do you have children? Tell us about your family.
My husband and I have been married for 17 years and have a teenage son. My family owns and operates Messina Inn, literally. Our family plays a part in every aspect of running our business including my grandmother, mother, husband, son, and aunt; from maintenance, catering, bookkeeping, projects, room checks, reservations, tours, and more.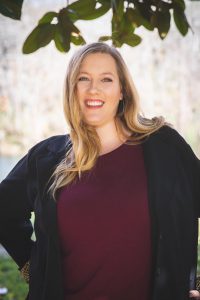 What services do you provide?
We provide a weekend wedding experience with a stunning outdoor venue on Cypress Creek, onsite lodging for up to 37 overnight guests, plus delicious in-house catering. In addition, we include things like linens, decor, rehearsal dinner space, and breakfast.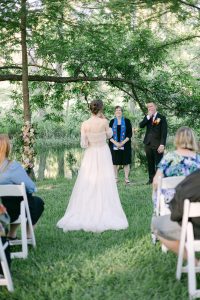 What made you get into the wedding & events industry? How many years have you been in it?
Like a lot of brides, while planning my wedding I fell in love with all things LOVE & Weddings! A few years later our family moved to Wimberley then opened our first vacation rental and started our hospitality business. While attending college for the Hotel Industry I added classes for a certification in Wedding and Event Planning. We opened Messina Inn in 2017. Messina Inn is a Boutique Hotel + Wedding Venue in Wimberley Texas.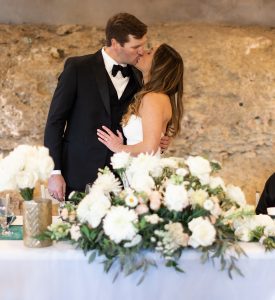 What is your favorite part of your work week and why?
Check-in Day! Meeting all the friends and family of our couples. We sometimes have guests from all over the world, I love that people will travel from far and near to watch two people exchange their vows.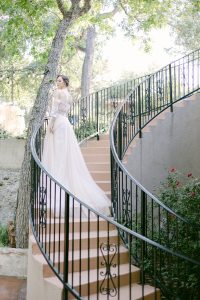 What is your best planning advice or tip for couples?
Look at the contract and packages, with most vendors you are not comparing apples to apples. For Example: Our venue has onsite lodging and the venue and so might xyz venue, but our package includes the lodging and venue plus so much more. OR. Some catering might not include china or waitstaff, but some will. Look at the packages and think about what is important to you.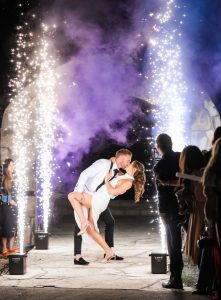 Learn more about Messina Inn here!