Destination weddings start with the ideal location – and your perfect beach wedding is at the Pavilions at Rockport Beach!
This week we visited with Jeanelle Lopez from Pavilions at Rockport Beach to talk about how long they've been in business, what makes their location unique, and her favorite part of the job. Read on for more info!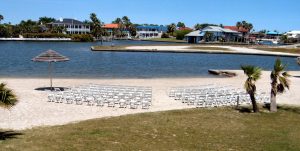 What services do you provide?
Located on Aransas Bay, Rockport Beach offers breathtaking waterfront views and sunsets perfect for any event. With a variety of five venues to choose from you're sure to find the perfect size for your needs.
What inspired you to start this company?
We've been providing wedding venue services since the 1970s!

What sets your company apart from similar ones in the same field?
We are Rockport Beach and among all the beaches on the Texas Coast, we are listed as one of the friendliest small towns.
What is your favorite part of your workweek and why?
Getting the opportunity to show off Rockport Beach. I love it here with all my heart and try to help others see all that there is to love.
What is your favorite wedding trend right now and why?
I am loving the variety that newlyweds are able to freely express either through tradition or creating their own it's amazing to see expression shown in such personal and vast ways.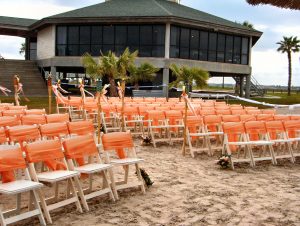 Learn more about Pavilions at Rockport here!