Weddings and Events at the Copper Door is an elegant and picturesque wedding event venue in La Vernia, powered by a husband and wife duo passionate about weddings. We spoke to owners Matt and Roxann Gray about their wedding venue start, wedding trends they're loving now, and traditions.

What inspired you to start this company?
Seeing the great need in our area for an affordable, yet elegant place to host weddings and events, we combined our vision with our available space to create just that. Witnessing the endless possibilities come together to create priceless memories for our clients is such a rewarding experience.
What sets your company apart from similar ones in the same field?
Weddings and Events at The Copper Door prides itself in being fully customizable. We want to meet the needs of our clients and turn their dream event or occasion into a reality.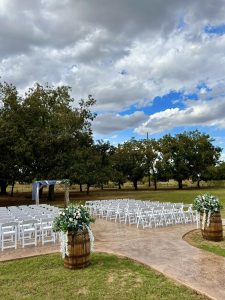 What is your favorite wedding trend right now and why?
A favorite trend of ours is picking and pulling from various platforms and ideas to create a custom wedding experience. We know that the cookie-cutter package is not for everyone, and we love to see each individual client's taste come to life.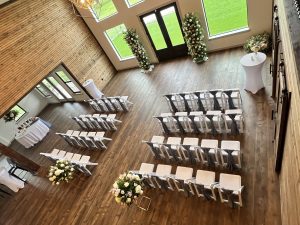 What is your favorite wedding tradition and why?
A favorite wedding tradition is the first dance. There is nothing more genuine than the way a bride and groom look at each other during their first dance as a married couple.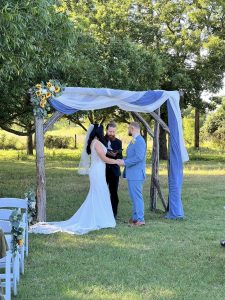 Are you married? Do you have children? Tell us about your family.
About us: Owners Matt and Roxann Gray are La Vernia natives who have been married for a little over 20 years, have 3 children, ages 16, 15, and 9, and one furry family member named Amber. They are close-knit community supporters who love to serve the needs of clients that are local and that come from many miles away.
Read more about Weddings and Events at the Copper Door here!