When deciding on the right wedding photographer for you, don't miss a chance to check out Ryan Hamilton Photography. With years of wedding photography experience and an artistic touch, Ryan Hamilton is in demand!
This week we spoke with Ryan, owner of Ryan Hamilton Photography about his expert advice for couples, wedding trends and his go to foodie dishes!
What is your best planning advice or tip for couples?

Planning a wedding from the beginning, brain storm and then narrow it down. Start with the type of venue and work your way down.
Next, hire a wedding coordinator. (Yes, its an extra cost, but totally worth your sanity!)
If you're having a summer wedding in south Texas, remember the heat. Think about your guests, think about the extra 30 pounds you might be wearing.
For a timeline in any season, start with sunset and work your way down. Most couples love sunset photos, plan that and then fill in the gaps.
Remember, every venue is different. consider tall trees, hillsides, buildings. Think of a scenario; sunset might be 7:30, but you'll lose light at 630.
What is your favorite wedding tradition and why?

Wedding traditions are crazy! Take a moment and read up on how some of these traditions came about! I'd have to say the bouquet and garter toss is my favorite.
Historically it meant – "don't rip my clothes. Instead take these trinkets as we run away!" But now, I think its just a fun way to get as many smiles and action shots of people as possible.
Are you a foodie? What's your go-to dish?
YES!
Breakfast: Carne Guisada/ Machacado
Lunch: Nachos/ club sandwich/ tortilla soup
Dinner: Enchilladas Verdes/ Lasagna
What made you get into the wedding & events industry? How many years have you been in it?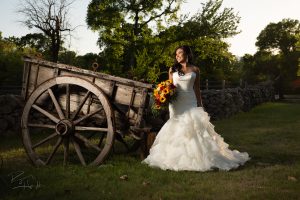 I've been in the industry for about 17 years, full time for 12 years. I photographed my first few weddings with a friend and just kept at it until there was no turning back.
What is your favorite wedding trend right now and why?

A Geode cake, the gem stone/crystal middle of a rock from the science fair type wedding cake.
Learn more about Ryan Hamilton Photography.