Your San Antonio wedding DJ needs to know more than good music. They need to be great event emcees. They need to be adaptable to last-minute changes. And they need to keep your party popping!
Southern Gentlemen Entertainment does all that and more. We sat down with owner Mike Hays to learn more about the inspiration for his company and his best advice on selecting the right DJ for your wedding.
What sets your company apart from similar ones in the same field?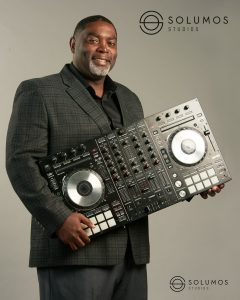 What sets my company apart from similar ones is our engagement with the clients and our outgoing personalities when it comes to the reception. We are lively DJs that are well spoken emcees. We engage with our clients from "cradle to grave" on their wedding. We stay in constant contact regardless of the time (weeks/months/year) until their wedding date. Once we get there, we are very flexible and we adapt to changing scenarios the day of event.
What is your favorite wedding trend right now and why?
My favorite wedding trend now is the addition of karaoke to the wedding reception. We have had the pleasure of doing karaoke at several receptions and it's a BIG hit. It's fun and very engaging for the guests. Great way to make everyone loosen up. Plus, who doesn't love karaoke.
What is your best planning advice or tip for couples?
The best planning advice I can give is to meet personally with each of your potential vendors to see if the connection is there. It will help ensure you select the perfect vendors for you. You don't want to be treated like just another number. You want the vendors that will stay connected with you and make your planning/processes easier. That's what brings us to our motto "Your Wedding…Your Memories…Our Commitment!"
What inspired you to start this company?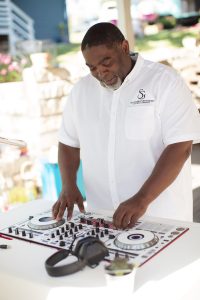 The inspiration to start Southern Gentlemen Entertainment came from when I was stationed in Hawaii (Air Force). I was really a club DJ and people kept booking me for weddings. I realized that there was a BIG difference in being a club DJ to providing wedding services. I started focusing on weddings and getting all the appropriate equipment. I created the name and the rest is history.
What's the funniest thing you've seen happen at a wedding?
The funniest thing I've seen was at an outdoor wedding reception. We were in the backyard of the wedding couple. The backyard was huge with a pool. After the first dance, the couple and the wedding party ran and jumped into the pool. Everyone still had on their wedding attire when they jumped in. They partied the rest of the night dripping with water. It's was the funniest thing I've seen so far.
Learn more about Southern Gentlemen Entertainment today!