It's love month and whether you're recently engaged or have been planning your wedding for a year now, we say it's time to take some YOU time. As – you and you together.
Movie nights in and restaurants out are all well and good, but we have some new ways to spend time together in San Antonio. Read on to see our unique date ideas!
HEADING OUT…
Visit Open Houses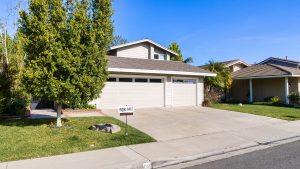 As much as we love attending wedding open houses, this time we're talking actual houses!
Many couples are not only planning their wedding, they're planning their future too. And that often means buying a home.
You may be combining households and need to both buy and sell. Or alternatively, perhaps you're upgrading from an apartment and buying a home for the first time. Whichever the case, this is likely the largest purchase you'll make together as a couple.
We recommend working with a real estate agent that specializes in working with newlyweds. They'll get the pressure you're under while planning your wedding and buying a home, and can help steer you through the process.
Even if you're not ready to purchase now, visiting homes together will help you both get an idea of what you're looking for in a home. It'll help spark the conversation on what your must-haves and non-negotiables are.
Visit Wineries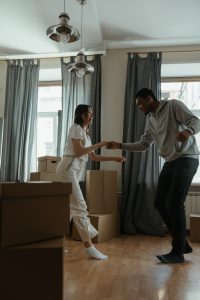 A day in the Texas Hill Country wine region is unlike no other in the area! Texas boasts the second most visited wine region in the US – with many wineries to visit with your fiance.
Invite your wedding party to enjoy the day together and rent transportation to get everyone around in style. Or just spend the day with the two of you, bringing bottles and ideas home inspired by the picturesque scenery.
Locations such as Carter Creek are great options for daytime date visits in addition to being beautiful locations for your Hill Country wedding reception.
Great Outdoors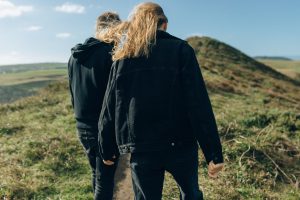 You don't need to head far to enjoy sunshine and greenery for a unique Austin date idea.
If you're wanting outdoor vibes and loads of greenery at your wedding reception, double down on visiting wedding venues that also are beautiful places to just spend a few hours with your fiance.
Locations such as the San Antonio Botanical Gardens and many locations within Fredricksburg are great places to hang out during the day for some date time. Enjoy the fresh air and cool breezes as Spring rolls in and you may just envision a wedding perfect moment while you're there!
STAYING IN…

Brush Up on Your Relationship Skills
You've spent months getting ready for your wedding…how about getting ready for your marriage?
Spend the weekend indoors and side by side by taking an online marriage course. Companies like Twogether in Texas offer online premarital education that helps build a strong foundation for your marriage and gets you a discount off your marriage license!
You'll learn about true intimacy, understanding and communicating your needs, and avoiding unhealthy relationship patterns.
Plan a few sessions a day and reward yourselves with a champagne toast and chocolates at the end!
Plan Your Dream Honeymoon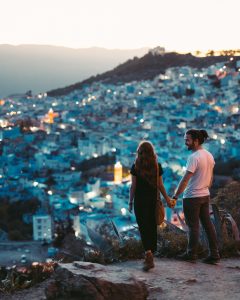 Even if you're in the beginning stages of planning your wedding, start talking honeymoon!
The honeymoon is the icing on the wedding cake. You finally get to step away from the plans, details and attention and just be the two of you. Put as much time and effort into planning an amazing honeymoon as you do the wedding. That planning time is often more exciting and relaxing than thinking about the actual wedding. A great travel agent will listen to your desires and make the process smooth and fun.
Plenty of couples are holding off on an exotic overseas honeymoon while travel policies continue to change and be a challenge. Don't let that stop you! Planning a dream vacation can still be a fun activity – save all places and ideas you found for a future adventure.