One way to keep your wedding planning moving forward is to attend wedding events! These range from Open House events to bridal showcases and more.
This past October we visited a few wedding events around town, as well as fun date night options at one of our favorite local wedding venues. Read on to hear the details and visit our Events Page to keep up to date with Austin-area wedding events!
Groove Line Productions Featured @ Lone Star Oaks Open House & 71 West Ranch Retreat Open House
If you want to keep the crowd entertained at an open house or event – you call Groove Line!
Groove Line featuring DJ Ptch Blaq was called in to do just that at two recent Open House events in Austin. Lone Star Oaks Open House and 71 West Ranch Retreat Open House.
The Groove Line team showed off their DJ skills and music knowledge, as well as their fantastic lighting packages.
Visit the Groove Line website to learn more about their services and  stay posted on their appearances.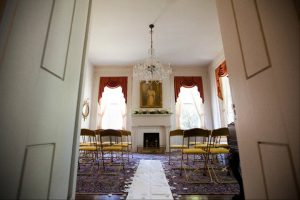 Part of the wedding planning fun is going to wedding events like venue open houses and wedding shows. But sometimes you need to step away from all things wedding and have a night out with your intended.
The Neill-Cochran House Museum is here for your date night needs. They recently presented the Opera for Earth Porch Concerts, exploring the connection between the arts and nature with Verdi's Macbeth. It was the perfect mix for the spooky month! Be sure to follow them on social media
Not to mention – the Museum makes a beautiful wedding venue. So maybe peak around while you're there and check out the Neil-Cochran House Museum website to learn more about their weddings.
A venue open house is one of the best ways to check out an Austin wedding venue and all of their favorite wedding professionals.
Memory Lane Ranch & Lodge recently hosted their Fall Open House at their beautiful Texas Hill Country wedding venue. Couples toured the grounds including the main ballroom which hosts up to 250 guests, the lodging quarters for up to 17 people, and the outdoor ceremony site surrounded by Hill Country oaks. All while enjoying food and drinks by Catering by Mopsie.
In addition to touring the venue, couples learned about Memory Lane's newest wedding deal for January – March 2022 weddings that includes free overnight lodging. Visit the Memory Lane website to learn more!
Visit our Events Page to keep up to date with Austin-area wedding events!