Ok to be fair we're not doing every character in Mean Girls. We're sticking to the ladies (mostly) and as much as we'd like to imagine Trang Pak (most likely to make out with your Uncle) and Amber D'Alessio (keep her away from hot dogs) as bridesmaids, we're calling out primary plastics and a few other favorites here.
Read on to see how we imagine the Mean Girls character will behave as chosen bridesmaids.
Regina George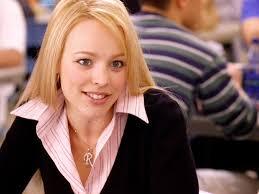 Absolutely must be the Maid of Honor, as nothing else will do for Regina. These days, she's focusing on her influencer career and has a handbag line in the works, which she's ideally launching on your wedding day with a full wedding promo.
Regina brings her own glam squad the day of the wedding. And the rehearsal dinner. And along with her to the bachelorette party in Maui.
You hate that she constantly upstages you, as she always looks fierce. And the way she takes over your wedding plans, you'd think it was her wedding.
Still, you have to appreciate her skills in creating the perfect bachelorette destination party. And thanks to her personal photographer and videographer, your feed has never been so on point.
Karen Smith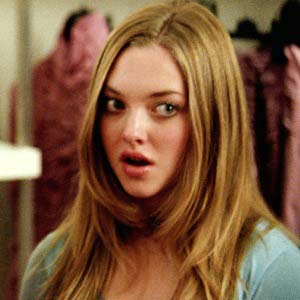 The girl that's invited to be a bridesmaid for the sole reason that she'll up the hotness factor of the group. Karen takes seemingly safe conversations to immediate awkwardness with her poorly phrased questions and comments, like asking people why they're white.
You like the fact that Karen makes you feel smart and knows how to stick to rules, plastic or otherwise. She's happy to smile when she's told, wear what she's told, and entertain the other bridesmaids by sticking her whole fist in her mouth.
Of course she ends up making out with one of the groomsmen in the coat check, who turns out to be her cousin. But at least he's her kissing cousin.
Gretchen Weiners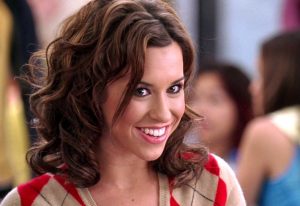 Moldable, admiring Gretchen makes an ideal bridesmaid for your squad.
You can rely on Gretchen for almost anything. She'll create your wedding hashtag (though it may include the word fetch), be sure to touch up your hair and make up before a pic, and keep you posted on all the latest wedding trends. Just don't ask her to keep a secret.
And since her father is the inventor of Toaster Strudel, she can certainly afford to buy you the entire Vera Wang china set you registered for. Which she will, if anything just to show that she is such a good friend.
Ms. Norbury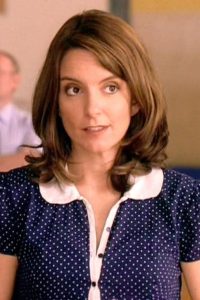 The mom of the group, who is neither a mom nor very happy to be in the group. Especially when you tell her she's the Matron of Honor.
Still, Ms. Norbury is the one that keeps it real. She's the one you call when you break down in tears that your chosen wedding venue isn't available on your chosen wedding date. And she's there to wrangle up Karen when she's drunk at the bachelorette party and starts flirting with a hibiscus bush.
Plus, Ms. Norbury looks surprisingly hot in her bridesmaid dress. You're not sure whether to appreciate that or be jealous. But who cares. You're the bride.
Janis Ian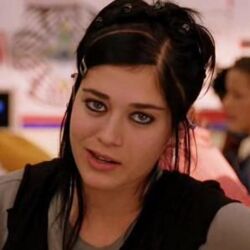 She grumbles at the request to wear a flower crown along with the other bridesmaids. She takes her Bride Squad T-shirt and turns it into an anti-marriage statement wearable art piece. And she always looks grouchy in the group photos.
Anti-social and snarky, everyone is questioning your choice of including Janis in your wedding party.
Still, you know deep down Janis is the one who should have been the Maid of Honor. Since she doesn't want to be center stage, she never takes from your spotlight. She's loyal and keeps your inner Bridezilla in check. Not to mention she creates the most thoughtful, beautiful custom painting for your wedding gift. Ah, thanks Janis.
Cady Heron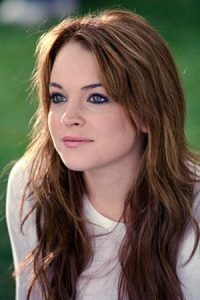 Hello my numbers, loving friend. Congrats, you're in charge of the wedding budget.
As long as she's not having yet another identity crisis, Cady makes a decent bridesmaid. She's good with numbers and details, so she's your go to for managing guest seating arrangements and budget tracking. She's diplomatic, so you put her in between the more difficult bridesmaids to keep the peace. Just don't ask her to wear pink.
Oh, and we hear she may be bringing Aaron Samuels as her plus one.
Damian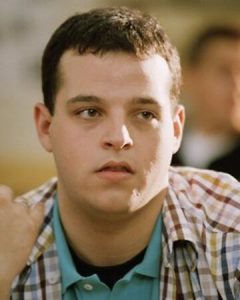 Oh, Damian, our token gay. You are first-name-only cool and just weird enough to be loved by all.
He may be almost too gay to function, but Damian functions as the perfect bridesmaid. He knows everything about everyone, and always keeps you in the loop on any impending drama in the group. He can keep the party going at the bachelorette party, but be chill enough to focus on the wedding gown trips.
He will serenade you at the rehearsal dinner and never let you take yourself too seriously.
Damian is also your honorary bouncer, as he'll let you know if "She wasn't even invited here!"