You want to feel like a princess on your wedding day.  With thousands of designs and silhouettes on the market, finding the perfect wedding dress to fit your style can be daunting.  Fortunately, Brides by Elizabeth aims to make dress shopping easier, with personal stylists, in-house alterations, and custom seamstress services to personalize your dress.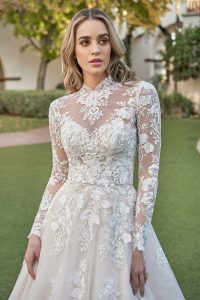 The Background Story
This little Stone Oak boutique began as a way for Teresa to share her fashion design talents with hopeful brides on their big day.  Since its conception, the shop has gained a devout following due to Teresa's skill in ensuring that every bride feels special. 
Since opening, Brides by Elizabeth has focused on offering dresses to fit any size or style so that every single bride who walks through the door can find the perfect dress.  The small sitting area offers a cozy space for family and friends to admire the choices.  Teresa's seamstress skills allow alterations to happen on-site.  Additionally, many brides take advantage of her design skills to personalize their dresses even further.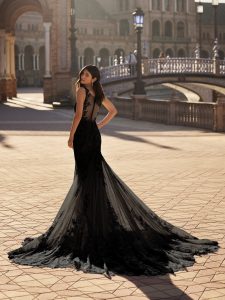 Fairytale Offerings
Brides by Elizabeth offers a stunning selection of dresses from the best wedding designers.  On the racks, you'll find Jasmine Bridal, Val Stefani, Moonlight Bridal, and Kitty Chen.  Brides have the chance to try on an assortment of gowns at their appointment. Whether you're interested in a romantic ball gown or a sultry mermaid silhouette, you'll get to try them all on. 
You'll also find an array of dresses for the other members of the wedding party.  Everyone from the bridesmaids to the mothers of the lucky couple is covered.  You can even choose accessories for your wedding day outfits, and see the entire look from head to toe.
Special Services
The dresses are gorgeous, and the accessories are a wonderful touch, but every bridal outfit needs a special touch.  Brides by Elizabeth offers custom design services to incorporate heirloom dresses or other items into your outfit in new ways.  If you want to honor your grandmother, but don't want to wear her dress, have the lace made into your veil! Do you have the first hoodie you stole from your fiance?  The seamstress can incorporate it into your outfit as a small nod to how you two got started.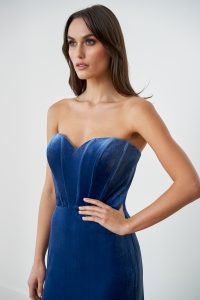 Brides by Elizabeth is also there for you after the event.  Have your dress cleaned and carefully packed with the gown preservation service.  That way, you'll always have a beautiful memory of your perfect day and an heirloom to pass down.
When you're looking for your dream wedding gown, make an appointment at Brides by Elizabeth.  The boutique's gorgeous dress options and bespoke services ensure that you will have the perfect dress for your day in the spotlight.