San Antonio's Pacific Smokehouse is a premier wedding caterer that provides top-notch dining services to create unforgettable wedding experiences. Their commitment to creating creative dishes that use the finest ingredients makes them a popular choice for numerous couples.
Planning Your Wedding Feast
From the moment a couple starts planning their wedding, they are faced with many decisions and choices. Pacific Smokehouse is an exceptional option for anyone seeking the best in wedding catering. Due to its focus on quality and customer satisfaction, Pacific Smokehouse has become a favored choice in San Antonio.
The team of experienced chefs and servers understand the importance of each detail and work closely with each couple to ensure that their menu and service reflect their unique tastes and styles.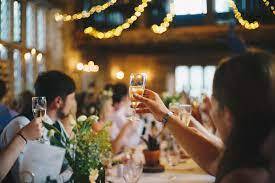 Quality Food, Quality Ingredients
One of the defining features of Pacific Steakhouse's wedding catering services is the use of high-quality ingredients. From fresh and juicy steaks to locally-sourced seafood, the chefs focus on creating delicious dishes your guests will love instead of the expected rubber chicken. 
A classic favorite is their barbecue dinner menu, featuring up to three different perfectly-prepared meats and some classic Southern sides.  If you're seeking a more elegant affair, their surf-and-turf menu features something for everyone.  However, as a couple, you'll work with the team to customize your wedding menu to suit your own tastes and feature your favorite dishes.
Weddings At Pacific Smokehouse
In addition to delicious food, Pacific Steakhouse also offers top-notch service. Every member of the staff understands the importance of making a couple's wedding day as stress-free as possible.
Having a wedding at Pacific Smokehouse means you can include most aspects in your package.  From table linens to music, the staff will coordinate the details so that you can focus on your upcoming marriage.  With so many pieces to choose from, let the staff take a bit off your shoulders. All you have to do is opt for an all-inclusive package.  They will even handle your rehearsal dinner!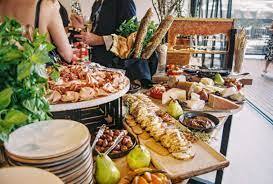 Pacific Smokehouse is a top choice for brides and grooms who want a stress-free wedding experience. The planning process is designed to make choices easy.  Then, the team works tirelessly during weddings to ensure that every aspect of the dining experience is flawless. From setup to clean-up, Pacific Smokehouse's staff ensures that the bride and groom can relax and enjoy their special day without worrying about the details of dinner.
In conclusion, Pacific Steakhouse in San Antonio is an exceptional choice for anyone looking for top-notch wedding catering services. With a focus on quality ingredients, creative cuisine, and unparalleled service, Pacific Smokehouse is a go-to choice for couples who want an unforgettable wedding. Whether you want a classic meal or a more innovative menu, Pacific Smokehouse is able to bring your vision to life.