If you're looking for a Texas Hill Country wedding venue that can host you and your guests for the ideal wedding weekend, Messina Inn just may be your perfect wedding venue.
Weddings at Messina Inn
Along the banks of Cypress Creek sits Messina Inn, an Italian-inspired wedding villa that features outdoor ceremony space, an open-air ballroom and onsite overnight guest rooms.
Host your outdoor wedding ceremony at Messina Inn on the Cypress-filled grounds. At Messina Inn, you have your choice of ceremony areas anywhere on the grounds. Many couples choose to get married nestled under the trees. In addition, Messina Inn also provide a white wedding arch and white folding chairs that can be set anywhere you envision your wedding ceremony.
Secondly, the ballroom at the wedding venue is truly special. 
On the ceiling hangs multiple crystal chandeliers that sparkle and reflect on the beautifully stained flooring. You and your guests will enjoy the open-air reception space decorated with plant-filled urns and infused with outdoor beauty.
Also, twinkle lights are strung across the outdoor dance floor next to the ballroom, surrounded by the beautiful trees.
Catering Services at Messina Inn
Work with the onsite Chef at Messina Inn to create a beautiful wedding reception menu. Options include delicious appetizers such as caprese skewers and mac-n-cheese bites to popular charcuterie boards. For a more casual wedding reception, set up stations such as their Street Corn Bar or Biscuit Bar.
Also, you have a wide selection of plated dinners at Messina Inn as well. From Pecan Crusted Chicken to Parmesan Flounder, there is a perfect dish for every couple.
Wedding Weekend Overnight Accommodations
Accommodations at Messina Inn are as lovely as the wedding venue and grounds. The venue boasts eleven suite options and two cottages, with enough space for up to 32 overnight guests.
The suites are a beautiful mix of classic Hill Country style with a modern, clean look. The cottages provide a bit of intimacy for guests, that is still close enough to the amenities and other guests.
In addition, your overnight stay includes access to the pool and hot tub, fire pits, reliable WiFi and a Chef-prepared complimentary breakfast as well.
You and your guests will be able to fully relax and enjoy your wedding knowing sweet dreams are only a few steps away.
Rest assured, even if you are looking for an evening wedding reception only, Messina Inn only books one wedding per day. The facilities and onsite staff are dedicated to your day. In addition, you'll have ample setup time for your wedding. This brings peace of mind for many couples.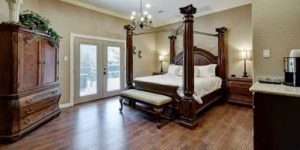 Messina Inn Micro Wedding Packages
For a more intimate experience, Messina Inn offers packages for smaller weddings including micro-weddings, military weddings and elopements. From ceremony to reception, the packages include all the essentials you need to host a memorable experience. 
As with every Messina Inn event, you'll be able to provide your own alcohol while the bartending staff will handle service. Should you want to add catering, you'll work with their Chef to create a menu just for you.
Expert Onsite Coordinators for Your Wedding
One of the best amenities at Messina Inn is their friendly, experienced onsite coordinators. 
Every wedding is assigned a coordinator that will assist in managing your ceremony rehearsal and queuing your wedding party for the processional. Also, nonth of coordination includes wedding timeline assistance and vendor management to confirm arrival times and setup needs so you can enjoy your day. 
Couples that book at Messina Inn, love the numerous photo-ready areas on the grounds. And, you can take photos alongside Cypress Creek itself, near the bubbling fountain in the garden area or under one of the many Cypress trees. 
Numerous Amenities for Messina Inn Wedding Packages
All of the Messina Inn wedding packages include the essentials you need to host a beautiful reception. This includes tables, chairs, glassware, flatware, white linens, and mobile bars. 
And, though many of these essentials may be found at other venues, what you rarely find is complimentary wedding decor. 
Surprisingly, Messina Inn provides every couple free access to a variety of wedding decorations. Plate chargers, Mr. & Mrs. chair signs, lanterns and more can all be used for your wedding. Plus, the selection is incredible and a great amenity to every couple. 
Find more information about Messina Inn here and call today to book your site tour. Remember, this beautiful and amenity-packed wedding venue books up quickly!