You know H-E-B is known for always knocking it out of the park with quality, service and high standards. But you may not know – they bring that same quality and affordability to weddings all over Texas!
Read on to find out all the many ways H-E-B can assist you with your wedding needs.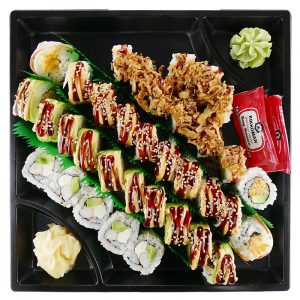 Head to the H-E-B deli for all your ready-to-go catering needs for your wedding day and all the events that surround the occasion.
H-E-B Deli is the phone call to make for engagement parties, showers and bachelorette events. Party trays create the perfect grab and go for cocktail parties or bridal shower pajama parties. 
Think beyond sandwiches and charcuterie – H-E-B Deli also has high-quality sushi as well. Also, H-E-B sources from the most trusted vendors all over the world. Only sashimi-grade seafood is used that is sustainably caught or farm-raised. 
Make your wedding day more relaxing by calling H-E-B Deli for bridal ready room platters, grooms room platters and breakfast spreads for overnight guests. You'll be thankful to have some go-to food items for everyone throughout the day while getting ready. Charcuterie trays, sandwich platters, baked goods and fresh fruits are all great selections to keep everyone fed.
In addition, with any H-E-B Deli selections you can pick up your items or get them delivered for your convenience.
Working with H-E-B Blooms for your wedding floral means working with some of the best florists in Texas. 
H-E-B Blooms has established a reputation for a stress-free planning experience and beautifully executed wedding floral. They work with couples to understand their vision and budget, creating a final product that is as unique and special as they are. 
The H-E-B Blooms team will walk you through your needs and be there every step of the way. Whether you're ordering a simple wedding bouquet or a full suite of floral decor, you'll get the attention and service you deserve.
H-E-B Blooms can produce your floral vision with their fresh cut flowers, plants and team of expert designers. From Texas Chic to Winter Glam, the team can provide for all your floral needs.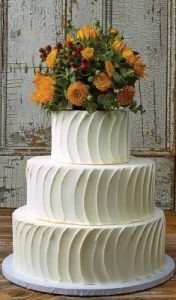 At H-E-B Bakery you get beautiful wedding cake designs at great H-E-B prices. 
The expert bakers will work with you to design a wedding cake that fits your wedding style and budget. Get guidance on cake serving sizes and understand just how much cake you need. 
Get inspired with the beautiful designs from the bakery that range from country-chic to elegant and mod. All creations are made with the freshest sourced ingredients and baked to perfection.
In addition to wedding cakes and groom's cakes, call H-E-B Bakery for your other pastry needs.
If you're looking for a wedding dessert in addition to or instead of cake, H-E-B Bakery can work with you. From pie displays to petit desserts to cupcake tours, H-E-B Bakery has you covered.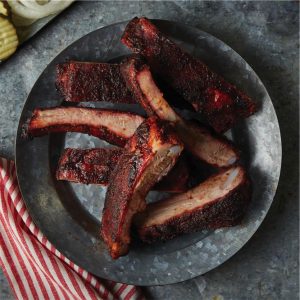 True Texas BBQ is just like Texas on a plate. This is BBQ made in the Texas way – smoked nice, slow and low for rich flavor and unbeatable tenderness. True Texas BBQ serves all-natural meats smoked with post oak that are added hormone and antibiotic free. 
Meat choices include all the essentials – pulled pork, sausage, turkey and of course brisket! The True Texas pit masters are BBQ artists that trim, season and smoke the meats daily. Every catered event is cooked fresh and to perfection
In addition to great BBQ, you get all the Texas sides you need. Creamed corn and mac & cheese, brisket beans and potato salad. Truly, it's everything you need to create the perfect plate.
But the best part of using True Texas BBQ for your rehearsal dinner or other wedding event is just how easy the process is. To start, call up one of their catering professionals and they'll walk you through all the options. From pre-plated meals to full buffets, the team will discuss your needs, budget and options to ensure you get the right setup and catering for your event.
And, with prices ranging from $15 – $35 a head, it's easy to find the right BBQ selection for your budget.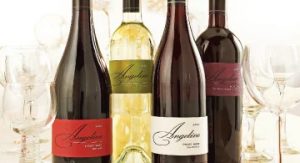 You now know where to get your catering, wedding cake, flowers and more for your wedding.
But don't forget the wine!
The H-E-B Beer and Wine department has everything you need to purchase the right mix of wine and beer for your wedding reception, shower, rehearsal dinner and more. 
With over 3,000 wines and beers to choose from, you can easily find the product you're searching for. 
But don't get overwhelmed with the selections! The H-E-B Beer & Wine Managers are here to walk you through every step of the decision making process.
Also, your manager will guide you through figuring out just how much beer and wine you'll need for your event, and at what mix. In addition, they'll work with you on food pairings and appetizers suggestions. 
Equally important, not only can you purchase all your beer and wine through H-E-B, they'll coordinate getting the product delivered straight to your wedding venue.
Book your wedding needs through H-E-B and rest assured you're getting exceptional quality at an excellent price! Learn more about H-E-B Wedding Planner here!