If you want your wedding guests to rave about the food, all while you enjoy impeccable service, be sure to consider Chef to Table for your wedding catering. This week we spoke to Chef Owner, Sarah Rodriguez about what makes her company special, wedding trends and her favorite client story.

What services do you provide?
We offer Buffet Catering, Plated Catering, Appetizers, Hors d'oeuvres, Catering Staff, Grazing Tables, Charcuterie trays for both the bridal and the groom suite. We also provide staff depending on the style of service you would like.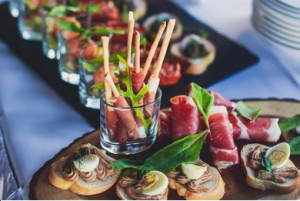 What sets your company apart from similar ones in the same field?
Our catering style is focused on the couple and our menu is inspired by their theme as well as colors. We want to offer a dining experience that is catered to what the desired ambiance of the couple and what they are wanting to achieve for their dining experience. We also work with local farmers to provide the freshest ingredients and most of our ingredients are used at peak season meaning that you are getting fresh ingredients at their peak for maximum flavor and appearance. We believe that working with local Texas Farmers offer all businesses involved an advantage to showcase the best that our companies have to offer while providing the best culinary experience for our clients.
Make sure you are doing the wedding that you want and not the wedding that others want because at the end of the day the only ones that matter are just the two of you. Also, make sure that throughout all the planning you guys remember why you are getting married and tackle the obstacles with love, patience and understanding.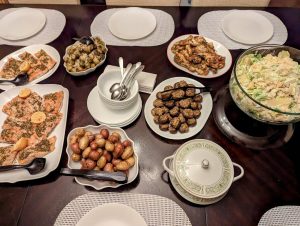 What is your favorite wedding trend right now and why?
My favorite trend that is popular right now for couples is sustainability. As a caterer who works with local farmers for my menus, I am all about sustainability and I love how couples incorporate it into their themes by using local florists, local dress designers and eco friendly items such as gift packaging with gifts from local shops. Invitations made from recycled material have also been an upward trend I have seen lately.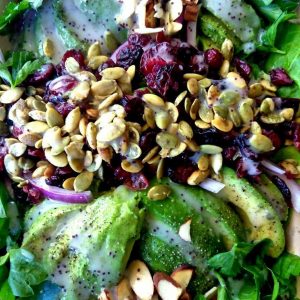 What is one favorite client story and why?
My favorite client story is that I was catering a wedding in Austin for this couple who have been friends since they were 2 years old and have grown up together and attended the same college and got married. They were literally elementary school sweethearts and it made me realize that when you know you just know. These two people knew at such a young age that they found their person and I thought it was the most beautiful concept of two souls having found each other again in another lifetime. It gives me hope that true love never dies.
Learn more about Chef to Table.