Choosing your wedding photographer is an important step in the wedding planning process. You want someone reliable, easy to work with, and passionate about weddings. Consider Ever After Studio, wedding photographer in the Austin and San Antonio area.
We recently sat down with owner Matt Kittrell and talked inspiration, planning advice and his favorite part of the job!
What services do you provide?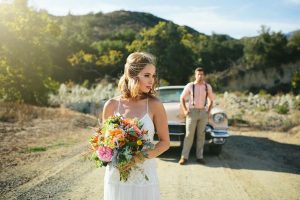 We offer Wedding Cinematography and Photography. Wedding cinematography is the art of capturing a wedding day from a cinematic point of view. Our wedding cinematographers are usually hired by couples that want to create an unforgettable video of their wedding day. Wedding photography is the art and science of documenting weddings through photography. A good photographer will capture all the special moments that happen on your wedding day and help you to preserve them forever. We are a team of wedding cinematographers and photographers that specialize in capturing your wedding day. Our team is made up of professional cinematographers and photographers with decades of experience. We offer a variety of packages to fit every budget.
What sets your company apart from similar ones in the same field?
We create cinematic wedding videos and photos that tell your love story in a way that Hollywood movies are made. Our videographers are experts in cinematography and storytelling, so they know how to make your wedding day look like you're the star in your very own Hollywood movie.
What inspired you to start this company?
We love love, and love telling our couples' love stories. We're here to capture your story in a way that will make you laugh, cry, and feel like you're reliving it all over again. Weddings are one of the most important days in a couple's life. It is not just about the ceremony, but also about capturing the memories. We have been working in the industry for years and we have had the privilege to work with some amazing couples. We can't wait to meet you!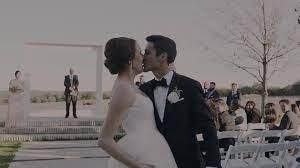 What is your favorite part of your work week and why?
It's not just about the wedding day. It's about the time leading up to it, what you're going through and how we can help. We want to be your partner in this exciting time, the one that is there for you every step of the way. We love what we do and believe that our passion comes through in the photos and videos that we create. We believe that it is important to get to know our couples personally so that we can capture those moments in their lives and create something personal for them.
What is your best planning advice or tip for couples?
Make sure you hire a good wedding planner. Wedding planners are the backbone of any wedding. They help you plan every detail of your big day, from the venue to the food to the cake. The wedding planner is there for you every step of the way, from before your engagement and throughout your entire marriage. A wedding planner is not just a coordinator, they are your friend that will make sure that everything goes smoothly on your big day. There are many different types of wedding planners out there – some will specialize in a certain area and others will offer a more general service. You want to find one that matches with what you need and has experience in working with couples like you!