Looking for a memory-making wedding weekend getaway for all? Look no further than Texas' best small town.
Close enough to home to be convenient, but far enough to feel like a true destination wedding, Fredericksburg offers fun for all generations and has a multitude of charming wedding venues. 
Read on to learn more about this great Hill Country wedding destination and all the adventures that await you and your guests.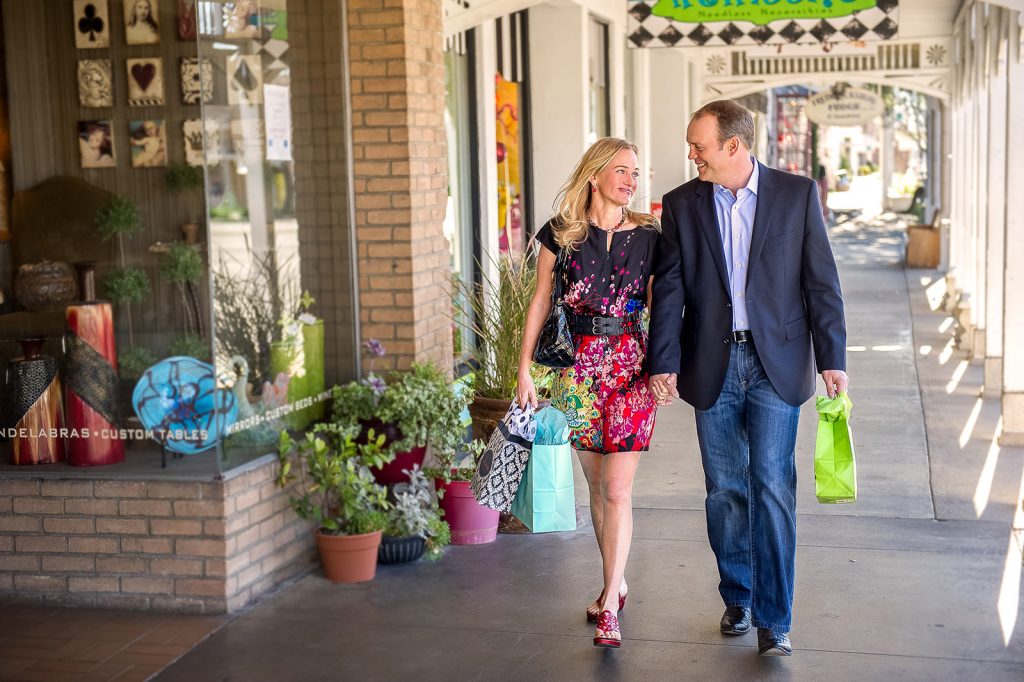 Starting with the shopping, Fredericksburg is filled with more than 150 shops, all locally owned and operated. The diversity of stores on and off historic Main Street include antique warehouses, art galleries, bakeries, candle shops, fashion havens, jewelry stores, home décor outlets as well as cowboy hat and boot showrooms. From homemade fudge to world-class art, the treasures found in Fredericksburg's stores will delight your littlest guests to your eldest invitee.
For the wine lovers among your guest list, Fredericksburg is Texas Wine Country, one of the United States' most visited wine regions in the fifth largest wine-producing state in the country. Whether your guests are long-time Texas wine enthusiasts or exploring the region for the first time, the area features over 50 wineries, vineyards and tasting rooms producing some of the best vino Texas has to offer. 
Fredericksburg's central location also allows your attendees to explore the picturesque Texas Hill Country region.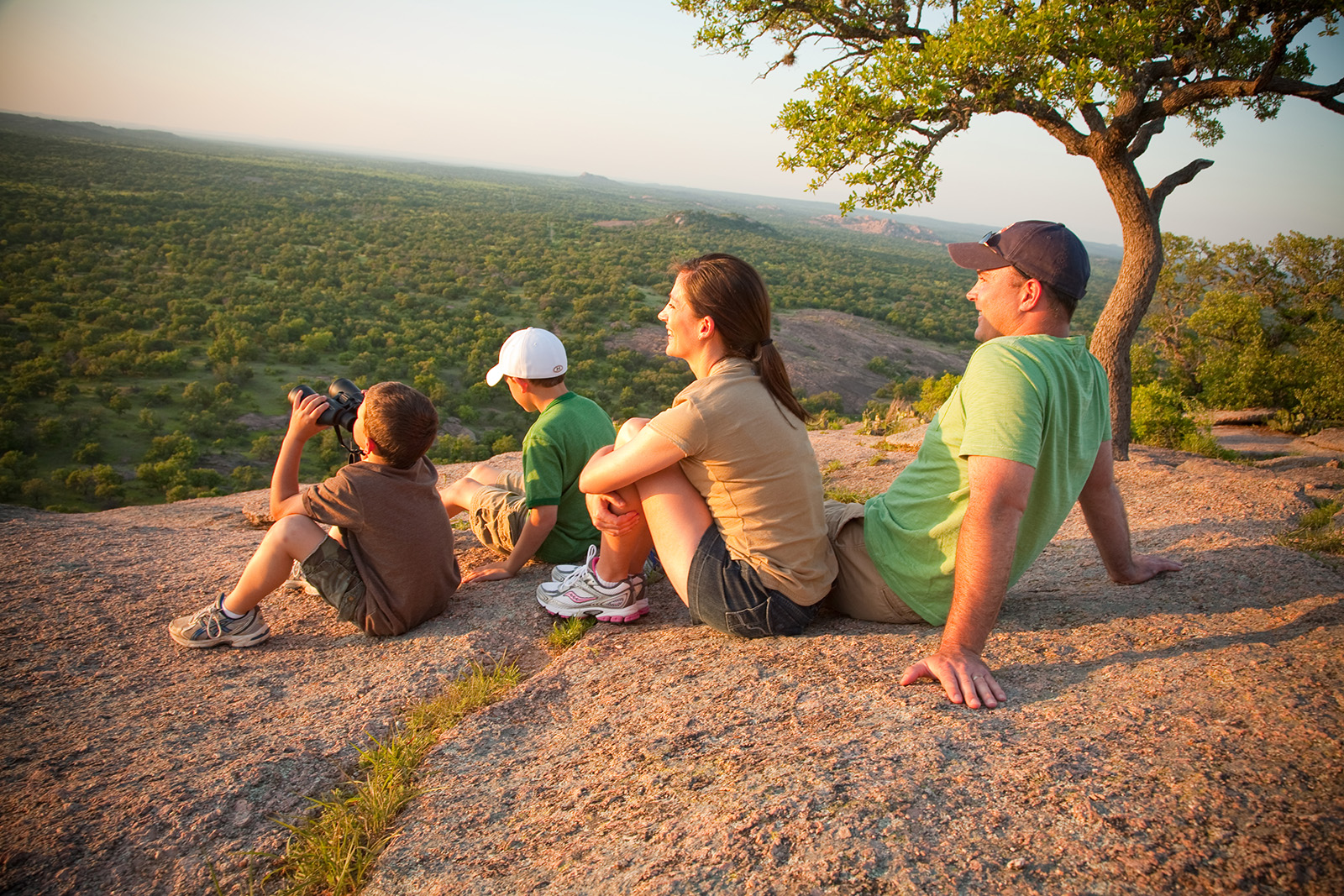 Enchanted Rock State Natural Area is the second largest batholith in the U.S. Hikers can explore the exposed pink granite dome that is estimated to be one billion years old. After a short hike, the views of the Texas Hill Country from the summit at 425 feet take your breath away. Stick around after dark and enjoy a night hike or stargazing, as Enchanted Rock State Natural Area is one of the few International Dark Sky Parks in Texas.
Wildseed Farms, the largest working wildflower farm in the U.S., features acres of wildflowers in various states of growth during a visit – some fields may be freshly planted, some in bloom, and some ready for harvest.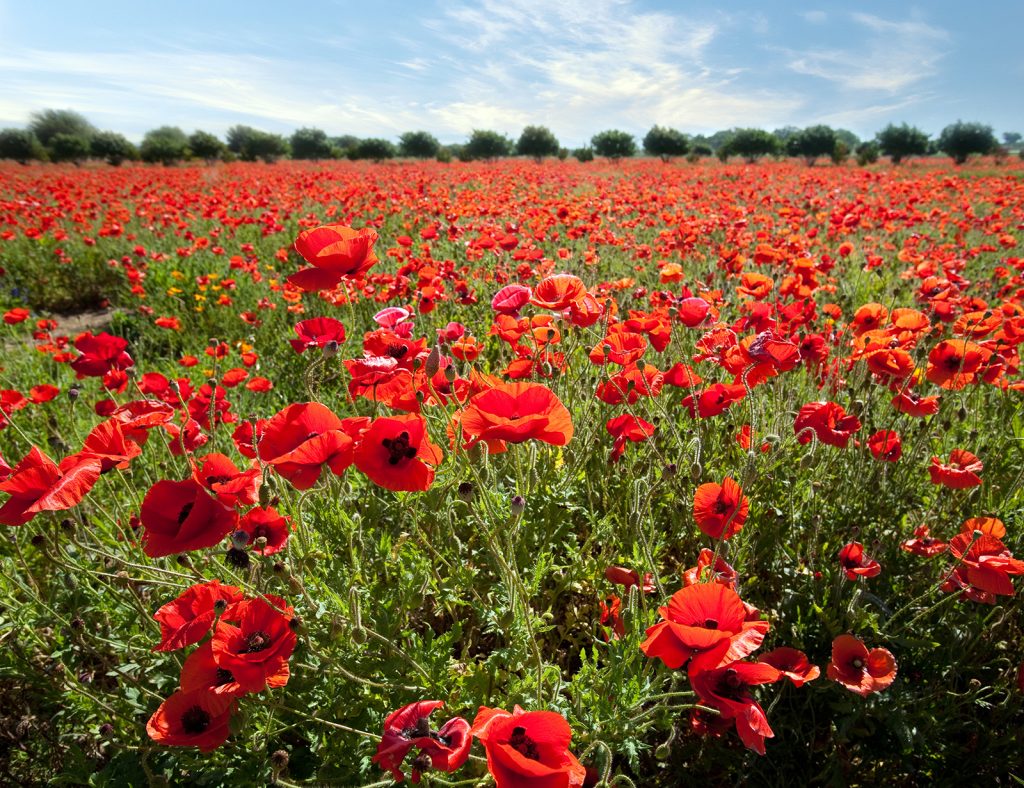 Nearby in Stonewall, Texas, Lyndon B. Johnson National Historical Park is the premier location to experience the environment that shaped the character, public policy and continuing legacy of the 36th president of the United States. The park, comprising approximately 675 acres, provides a variety of opportunities to experience the local and regional context that greatly influenced the last frontier president.
Other outdoor adventures include Cross Mountain and Lady Bird Johnson Municipal Park as well as the town's square, Marktplatz, which includes the Vereins Kirche Museum, a playground, picnic space and flower garden area.
For your invitees that are history buffs, Fredericksburg has more than 700 historically significant structures preserved in the historic district as well as the Pioneer Museum, which provides a glimpse of early life in Fredericksburg. Meanwhile, the National Museum of the Pacific War, dedicated to all who served in the Pacific during World War II, also pays homage to hometown hero Navy Fleet Admiral Chester W. Nimitz, with six acres of grounds featuring artifacts, memorials and more.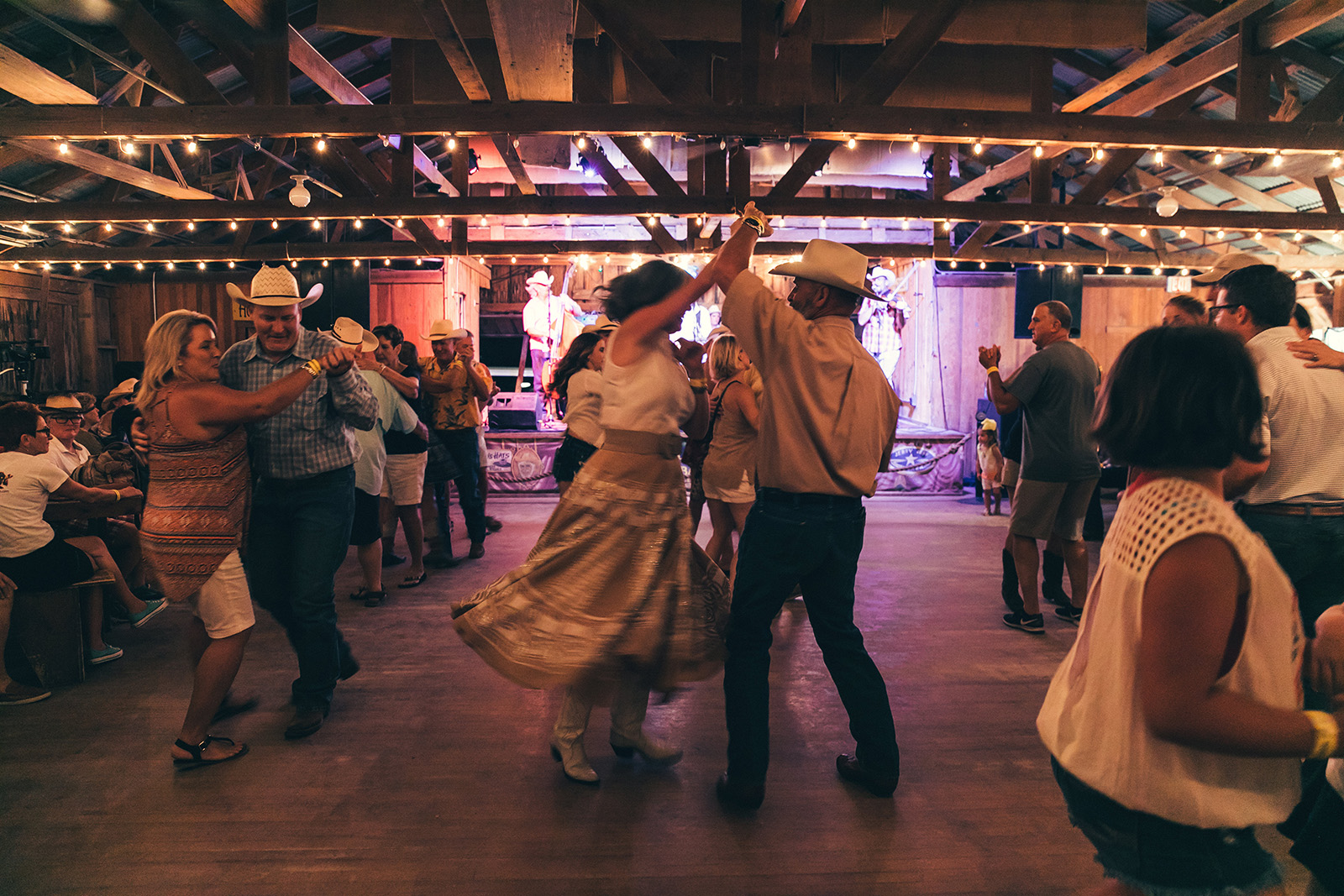 For your guests that are fans of live music head to Luckenbach Texas, established in 1849 as a trading post and made internationally famous by country western performers Willie Nelson and Waylon Jennings. Live Texas music can be heard daily in the bar or under the old oak trees. With weekend dances and concerts in the historic dance hall. Meanwhile, many of Fredericksburg's restaurants and wineries offer nightly live music on patios.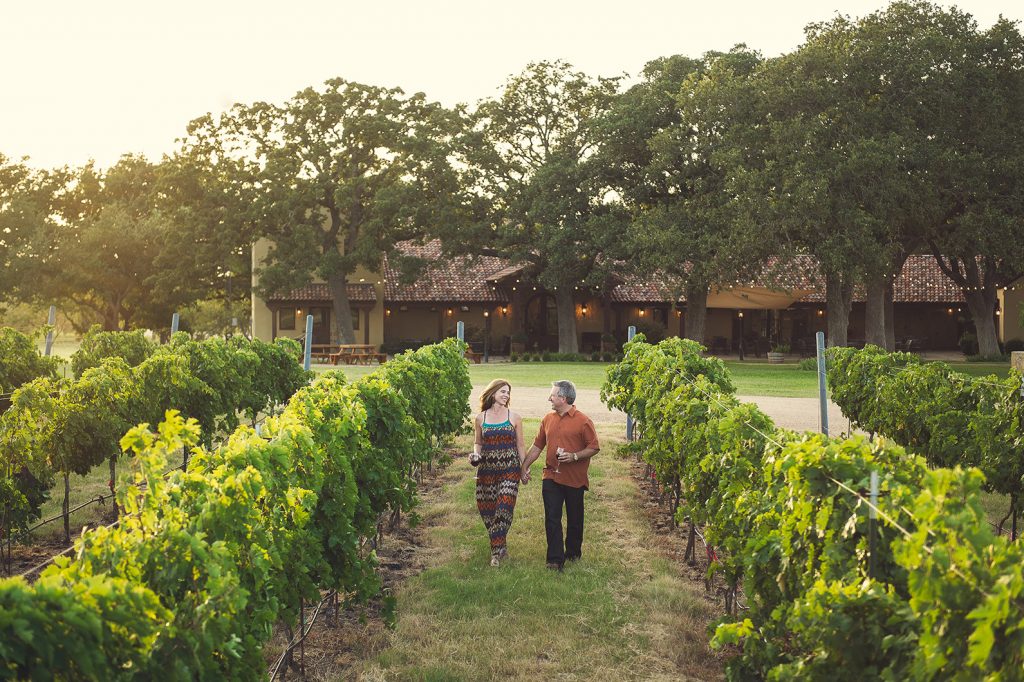 Fredericksburg's culinary offerings are just as diverse as its attractions. While Fredericksburg pays homage to its German roots with some great German food, there is a wide range of other foodie fare for everyone to enjoy with Texas BBQ, Tex-Mex, Italian and the area's very own Texas Hill Country cuisine.
After a full day of exploring, shopping, and enjoying the region, Fredericksburg boasts the most unique places to stay in Texas. Over 1,100 hotel and motel rooms, nearly 1,500 vacation rentals, bed and breakfasts, inns and guesthouses, and nearly a dozen RV parks and campsites ready to welcome travelers with plenty of warm Texan hospitality.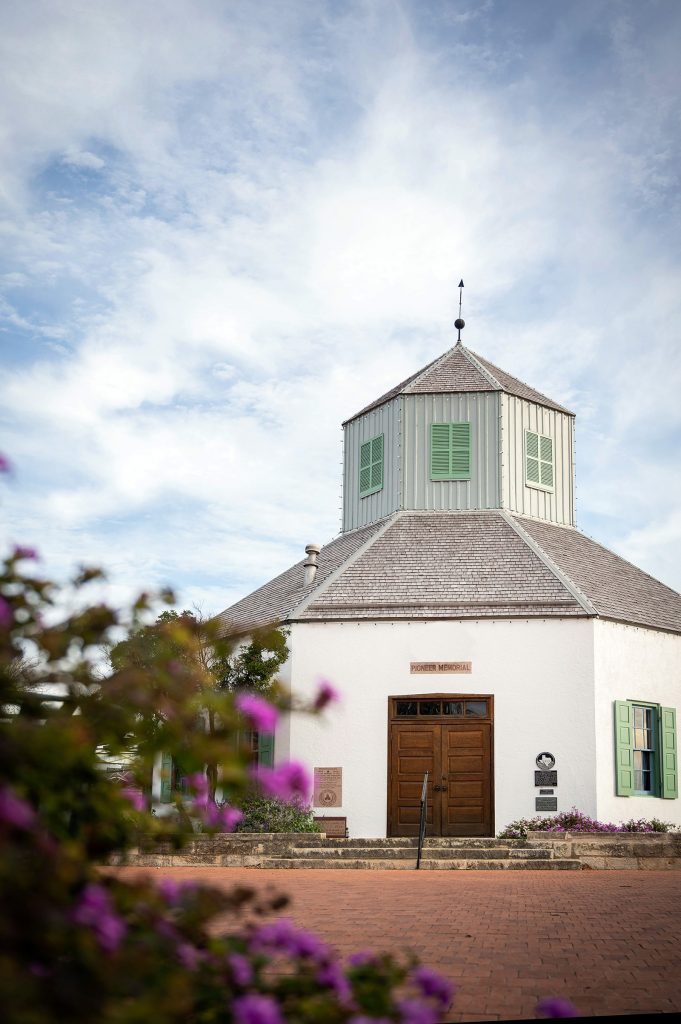 Additionally, there are always seasonal adventures happening in Fredericksburg, including spring wildflowers, summertime peaches, fall grape harvests and of course one-of-kind Christmas celebrations.
So, when deciding on the destination for your wedding, know that Fredericksburg offers a wealth of activities for you and all your guests no matter their age or interests.
To learn more about weddings in the Texas Hill Country, go to Weddings.VisitFredericksburgTX.com.