If you're a couple who love romantic vibes and historic ambiance, a historic Austin wedding venue may be the ideal location for your wedding. Roaming gardens, vintage furniture and throw back to elegance vibe all make these venues the perfect choice.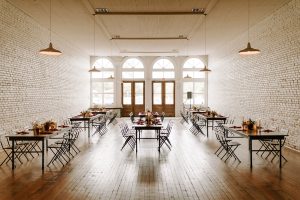 One Eleven East is the Austin wedding venue where the historical and the modern meet, and a must see on your venue tour list.
Couples love the open and airy look of the wedding venue, with architectural details such as whitewashed brick walls, wooden floors and beautiful windows. The event space also features a built-in bar, a loft, a skylight room (perfect for a ready room!) and an outdoor courtyard perfect for cocktails. For an added bonus, the in house furniture provided by the venue is equally stylish and elegant.
At One Eleven East you can bring your own caterer and alcohol and there is ample parking near the event venue. The wedding venue comfortably seats up to 150 guests. Don't miss seeing this gem of a location!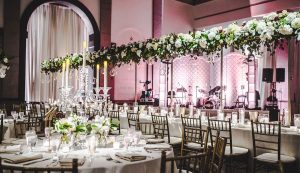 Multiple wedding ceremony and reception spaces await you at the Bullock State History Museum.
Descend the spiral staircase into the Grand Lobby, transform the industrial style Austin room, or be surrounded by history enjoying cocktails in the Rotunda or hosting your ceremony in the Bob Bullock Atrium. This wedding venue is a great location for larger weddings as several event spaces can host up to 350 guests fully seated. Parking is complimentary and you can select one of the many caterers on their list for dining.
For grand affairs, be sure to check out this iconic location!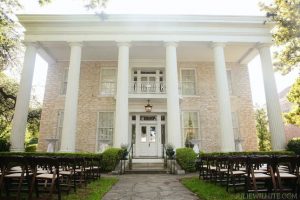 Step into history by hosting your wedding of up to 200 guests at the downtown Austin wedding venue, The Neil Cochran House Museum.
This wedding venue is completely unique and full of charm. Once a real home to several local families, the wedding venue has both indoor ceremony and reception space, as well as indoor space for intimate gatherings. The home is fully furnished with antiques and appeal. Fall in love with the museum's courtyard for your ceremony or cocktail hour and complete the evening with a wedding reception under the stars in the ample outdoor space.
Be sure to put this charming wedding venue on your site list!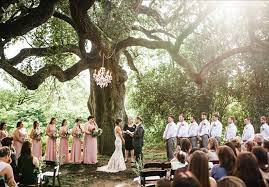 A romantic main ballroom paired with expansive and beautifully maintained grounds make the Charles Johnson House an excellent wedding venue for your ceremony and reception. You can select indoor or outdoor space for your ceremony, cocktail hour and reception based on your needs and capacity.
Beyond the beautiful look and feel of the venue, there are several perks that make this location convenient and your planning simpler. The venue has loads of complimentary parking, which your guests will appreciate. And the kitchen is large, which your caterer will appreciate. Speaking of catering, you can bring in any caterer of your choosing and as an added bonus, your own alcohol as well.