Choosing a wedding date is often the first big wedding decision couples need to make. Once you've officially announced your engagement, it's also the first question you'll start getting from would be wedding guests.
If you're wondering when the best time to get married in Texas is, you're not alone. 
And in a planning process where each decision seems its own micro-relationship test, choosing a wedding date needs forethought and patience.
The good news? We have a few things to consider to make that decision just a little easier.

Best Time to Get Married in Texas by Season
There are pros and cons to every time of year when choosing your wedding date. 
Spring Weddings in Texas
Spring is an inherently popular time of year to get married in Texas. The weather is largely nice and cool. There can be years where the heat starts to come earlier in the year. To avoid an impact, plan your wedding timeline to avoid the hottest part of the day.
One con to getting married in the Spring is demand. Spring wedding dates fill up quickly, especially in April. To ensure you get the wedding venue and wedding professionals you want, book early. This isn't the time of year to expect short-term availability. 
Summer Weddings in Texas
The major con of getting married in the summertime in Texas is the heat. Outdoor weddings can be beautiful, but especially tricky in the summertime. Still, summer weddings remain popular and can be hosted successfully. Choose a fully indoor wedding venue including ceremony and reception site for maximum wedding guest comfort. If you still opt for an outdoor wedding ceremony in the summer, check out our tips for hosting an Outdoor Wedding Ceremony in Texas.
Fall Weddings in Texas
There may not be a more beautiful time to get married in Texas than in the Fall. Especially for South Texas weddings. The weather is great and the impending holiday season feels festive. 
That being said, you can bet it's a very in demand time of year. We have more on popular wedding months in Texas and tips on getting married around the holidays below, so read on for more information.
Winter Weddings in Texas
Winter can be a lovely time of year to get married in Texas. Think candlelit receptions with warm, fur-lined benches and pinecone centerpieces.
However, the weather is unpredictable for Texas winters. You may get a winter gale or you may get sunshine. In addition, you'll need to consider holidays and travel traffic.
Next, we'll cover the most popular month to get married in Texas and planning your wedding around a holiday.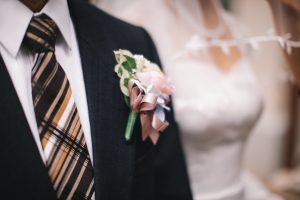 Avoiding popular Texas wedding months? Hint: It isn't June.
The best month to get married in Texas depends greatly on your personal preferences.
But if you're wanting to avoid in-demand Texas wedding dates to get the best pricing or have a wider selection of wedding vendors, you'll want to understand which months are the most popular times to get married. 
Don't be fooled by those old fashioned limericks about June brides. Let's be real – these June-loving couples do not live in South Texas. 
With the heat beginning to rise to uncomfortable temperatures sometimes as early as May, Texas couples often flee to the cooler and pleasant months of fall. 
October remains the most popular month in the year to get married in Texas, with November closely at its heels. This often comes as a surprise to South Texas couples trying to find their ideal wedding venue on their ideal wedding date.
You can still enjoy the beautiful fall weather for your South Texas wedding. You'll just need to sufficiently plan ahead. 
Couples with their hearts set on a fall wedding will need to look at an 18 or 12 month planning cycle at a minimum if they are looking to snag a prime Saturday date. Alternatively, being flexible for a Sunday brunch or Friday cocktail reception can give you the time of year you're looking for, with the wedding professionals you want still available.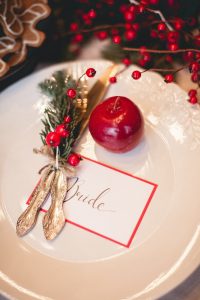 Holiday Weddings in Texas
The relation between great wedding dates and holidays have changed significantly over the years. 
For example, Valentine's day. This lovefest of a holiday was once a popular wedding date, with wedding decorations filled with pink, red and white. 
Though there will likely always be Valentine's day weddings, today's couples are less inclined to choose the holiday. And since February weather can be very unpredictable, you'll want to consider carefully if this is the best time to get married in Texas. Even in the South. 
Alternately, Thanksgiving and Christmas have grown in popularity for weddings. To make a Thanksgiving or Christmas wedding a success, avoid planning the wedding directly on the holiday. Rather, choose the Saturday after Thanksgiving or before Christmas depending on the calendar.
Keep in mind, just like cooler dates in general, these holidays remain popular in South Texas.
Also, some couples choose holiday weekends as they give their wedding guests more travel dates. These holidays include Memorial Day, Labor Day, and Fourth of July.
Keep in mind though, if you have a larger amount of out-of-town guests their travel costs will be higher over these in-demand dates. This means higher prices for overnight accommodations and for flights.
In addition to considering the seasons and popularity, there are a few other things to think about when deciding on your wedding date.
Research City-Wide Events
One important consideration when considering your wedding date is what is happening on a local level in the city you're getting married in. 
For example, you may know you want to avoid getting married during South by Southwest in Austin or during Fiesta in San Antonio. Hotel prices will be higher and getting around town for your guests will be challenging.
Events like marathons and festivals may be easy to identify, but look out for large association conventions and corporate events as well.
When choosing your date, check your local Convention and Visitors Bureau calendar or give them a call. That way, you can ensure there are no large events that will mean road closures, heavy traffic, and high guest room accommodation rates. 
Your local Convention and Visitors Bureau will be aware of these events that may not be widely known to the public. This is especially key with couples choosing a downtown wedding venue.
Check out the Austin CVB and San Antonio CVB websites here.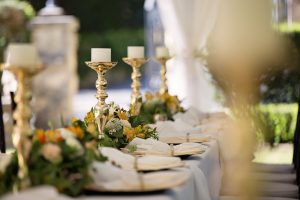 Review Palindrome Wedding Dates
Palindrome dates are dates that can be read the same forwards or backwards, as in 1/21/21.
Palindrome dates are popular among couples, even if they fall on a weekday. They feel lucky and special with the added bonus of the date being easy to remember.
To start, look over the calendar year you want to get married in and get a big picture of what those dates will be. 
For example, in 2022 February was an unusually popular month due to multiple palindrome dates. The most popular being 2/26/22 as it fell on a Saturday.
Though not technically a palindrome, other numerically pleasing dates follow the same popularity and pattern such as Saturday 2/12/22. 
Ultimately, there is no reason not to get married on these dates, you'll simply need to be aware of their demand and plan in advance when looking for the best time to get married in Texas.
Consider Sentimental or Symbolic Wedding Dates
Ever been invited to a random Thursday night wedding? 
Though the day of the week may seem odd, there is a high likelihood that the wedding date was chosen due to its sentimental value to the couple.
Instead of choosing generally popular wedding dates, some couples choose wedding dates that are important to them.
You could consider selecting the date you met, the anniversary of your first date, or family dates such as your parents or grandparents wedding dates. If the date falls on a Saturday, added bonus. 
The benefit of choosing a date special to you in some way is that you won't be jockeying with other couples for the most popular wedding dates. Still, you'll need to be flexible in other areas such as your wedding vendors.
If there is a particular wedding venue you've been dreaming about for your wedding, contact them early to see if they have your wedding date. At the end of the day, your preferred wedding venue or professional may not be available on your special date. Then, you'll need to decide what is more important to you both – the wedding professional or the wedding date.
So when is the best time to get married in Texas? Essentially, it's up to you. 
The overall key is to consider what is most important to you both, be aware of potential impacts, and don't bend to the pressure of other family members. 
As we said, this is one of the first big decisions you'll make regarding your wedding plans. Stay confident and flexible and you'll make the right decision and be celebrating this date for years to come. Work with your Austin Wedding Professionals and San Antonio Wedding Professionals early to secure your preferred wedding date.