With eight different restaurants in San Antonio and on the River Walk, Mad Dogs Restaurant Group has something for every couple. Whether you're looking for a bar-hopping bachelor or bachelorette experience, or a Texas German-style rehearsal dinner, they've got you covered.
This week, we're talking with Ryan Wood, Director of Sales and Marketing for Mad Dogs Restaurant Group. We talked about the variety of Mad Dog downtown San Antonio restaurants, why this is the best job he's ever had and even his own recent engagement!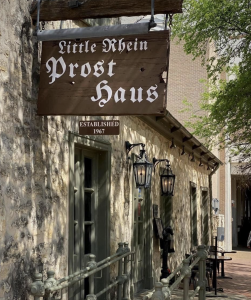 What services do you provide?
We provide any kind of services you're looking for on your Big Day! Whether it's your reception, rehearsal dinner, or you're looking for the best bachelor and bachelorette party location in San Antonio. Mad Dogs Restaurant Group has multiple locations to choose from to cater to your vision for when you tie that knot!
What sets your company apart from similar ones in the same field?
Mad Dogs Restaurant Group boasts eight themed restaurant locations in the heart of Downtown, with four of them located on the San Antonio Riverwalk. If you're looking to Party, Mad Dogs British Pub, our flagship location, is the perfect place to let loose and dance the night away on the dance floor.
Or, maybe you'd prefer an authentic Oktoberfest experience at Bier Garten River Walk. On The Bend is our beautiful Oyster Bar and Cigar Lounge, with live jazz music every day. Come and relax at The Little Rhein Prost Haus with the largest, and most beautiful, patio on the Riverwalk.
And we can't forget about our newest addition, The Crockett Tavern, found in the Historic Crockett Hotel just a stone's throw away from the Alamo! Enjoy cold beverages and delicious food in this rustic, Western-styled restaurant for a Real Texan's haven!

What is your favorite part of your work week and why?
I just love meeting new people and helping them make the dreams of their Big Day a reality. Nothing makes me happier than satisfying the wants and needs of our guests to give them the best experience possible. I understand that these memories are forever, and I wish all happy couples the best, starting from the very beginning of their journey together!
Why do you love this company and your job?
First off, Mad Dogs Restaurant Group is the best company I've ever had the pleasure to be employed by. They are generous, supportive, and we all feel like a great big family. Never have I felt so proud of where I work, who I work for, and appreciative of the opportunities they've provided me. I love my job!
I enjoy meeting new people, working together with others, and giving my all to make sure our guests are pleased with their experience when working with us. I wake up with a smile, knowing that I'm going into a fun-loving workplace that supports me in reaching my goals.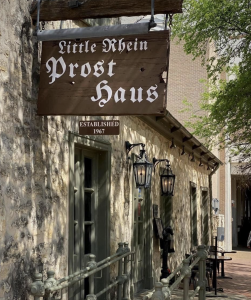 Are you married? Do you have children? Tell us about your family.
My fiancé and I have been together for over 14 years and I am so happy to announce that we just (finally) set the date for our own wedding!
We are they parents of our two beautiful children: an 11-year-old daughter, and an 8-year-old son. Those three are the lights of my life and the love in our household runs very deep. Things are getting a little more complicated not that my little girl is growing into the pre-teen stage, but that's no surprise! And my adorable little boy is the sun, shining so brightly with every smile. I am so grateful to have a happy, healthy, little family (I just wish they didn't grow so fast so I could have this magic forever)!