There's so many moving parts that go into planning a wedding, and the food is one of the more important elements.  It's important to hire a good caterer who can handle the cuisine you're imagining. Catering by Norris is one of the best in Central and South Texas.  In the years they have been in operation, they have established a strong reputation for stellar customer service and delicious food.

About Catering By Norris
Catering by Norris began as the in-house cuisine option at Norris Conference Centers and Red Oak Ballrooms.  The reviews after events were spectacular, with numerous clients and guests wishing they could get the same quality of food for events held at other venues.
Finally, Catering by Norris bowed to public pressure and expanded into off-property catering.  The team offers trained and talented chefs, experienced bartenders, and servers to ensure your wedding goes off without a hitch.
Designing The Wedding Menu
Classic Southern recipes are always popular – and they are a specialty of Catering by Norris.  However, the catering menu isn't limited.  A coordinator will work alongside you to design your ideal wedding menu. Whether you want hearty meatloaf and potatoes or lighter Mediterranean-influenced plates, they will help you decide on each course.
Also, the team will also work with you whether you are dreaming of passed hors d'oeuvres, a casual buffet, or a full multi-course sit-down dinner.  Remember, their goal is to help make your wedding the best day of your life, whatever that entails.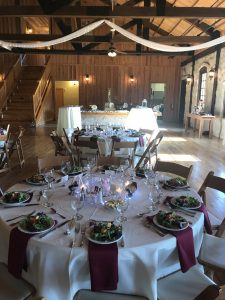 Why Choose Catering by Norris?
There's a long list of reasons why Catering by Norris is the perfect choice to handle the food at your wedding.  The company has years of experience with events of all sizes.  It doesn't matter if your wedding is a small and intimate affair with just family members or a lavish party with 200 people on the guest list. The staff is prepared to make your event special.
Catering by Norris is also dedicated to providing the highest quality dishes with the most flavor.  The chefs use only the freshest ingredients in their carefully curated recipes. While they specialize in Southern food, their skills allow them to take on whatever cuisine you're craving.  As a result, your guests will be raving about the food at your wedding for months to come.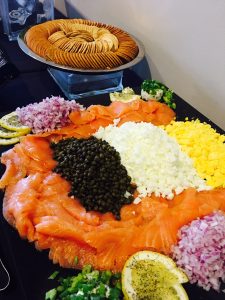 Their reputation for client satisfaction is also spectacular.  Catering by Norris has provided outstanding food and quality service for years. Their loyal fanbase proves that they have succeeded in becoming one of the best catering companies in the area.  You'll be impressed with the results.
As you plan your Central Texas wedding, contact Catering by Noris for a consultation and tasting.  With their experience, talent, and dedication to satisfying their clients, the team is sure to make your wedding day memorable.  Find out what they can do to make your wedding meal special!