Looking at Very Peri wedding palettes we now look to the fall for wedding inspiration! 
We've paired the Color of the Year with fall favorites such as mocha, bright green, deep rose and light pink. This mix of deeper and paler colors are an exciting twist to fall wedding design and decor. Read about how to pull this palette off for your fall wedding.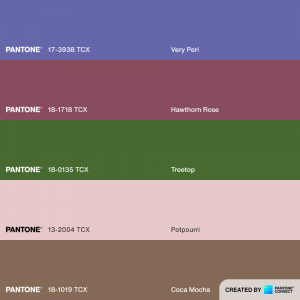 Fall weddings are among the most beautiful of Texas weddings. The temperature is among the best for the year and guests enjoy wedding ceremonies and receptions both indoor and outside in the glorious sunshine.
With its blue and purple undertones, Very Peri may not immediately come to mind as a great color for a fall wedding palette. But when paired with deep rose hues, luscious green and rich browns, the light color pops.
You can use Very Peri for your fall wedding in a variety of ways. For example, Very Peri can take center stage as one of your primary colors. We especially love it alongside rose and burgundy hues. Start with Very Peri and add burgundy, deep rose, or a similar hue. These colors bring out the best in each other. Finish your wedding color palette out with paler colors such as light pink, sage green or light lavender.
Very Peri works well as a secondary color for your wedding color palette as well. Framed around rich fall colors, Very Peri can bring balance and a pop of a lighter hue that keeps the overall look of your wedding in harmony.
Fall brides love to carry bouquets full of lush greenery. Fall wedding bouquets look beautiful designed as small and round, or cascading with fall glory.
Carry your beautiful floral selections onto the rest of your decorations. Add fall elements into your wedding floral with harvest details that signal the season. Leaves, pumpkins and corn husks are great autumn details to add to your wedding.
But having a fall wedding doesn't mean pumpkins are required! Go elegant with subtle touches instead. Fall ultimately means richness and plenty. Try using gathered fruits with autumn greenery for your tablescapes or surrounding your wedding cake.
Beyond the decor, deciding the wedding day fashion is among the most fun activities in your wedding planning. Very Peri can make your fall wedding fashion work beautifully on it's own or with your other colors. Multiple shades of bluish purples will look beautiful for your bridesmaids gowns. Dress the men in dark suits such as chocolate brown and ad pops of color by way of pocket squares or vests.