In the parade of decisions that need to be made surrounding your wedding, planning  accommodations can often cause unexpected stress. For most couples, this is the first time they've worked with a hotel to coordinate a large group of guests. The contractual details and terms may be confusing, or you may have incorrect assumptions on how the process works.
And we've got all the details on what you need to know, and what questions to be sure to ask!
 1) Selecting Your Location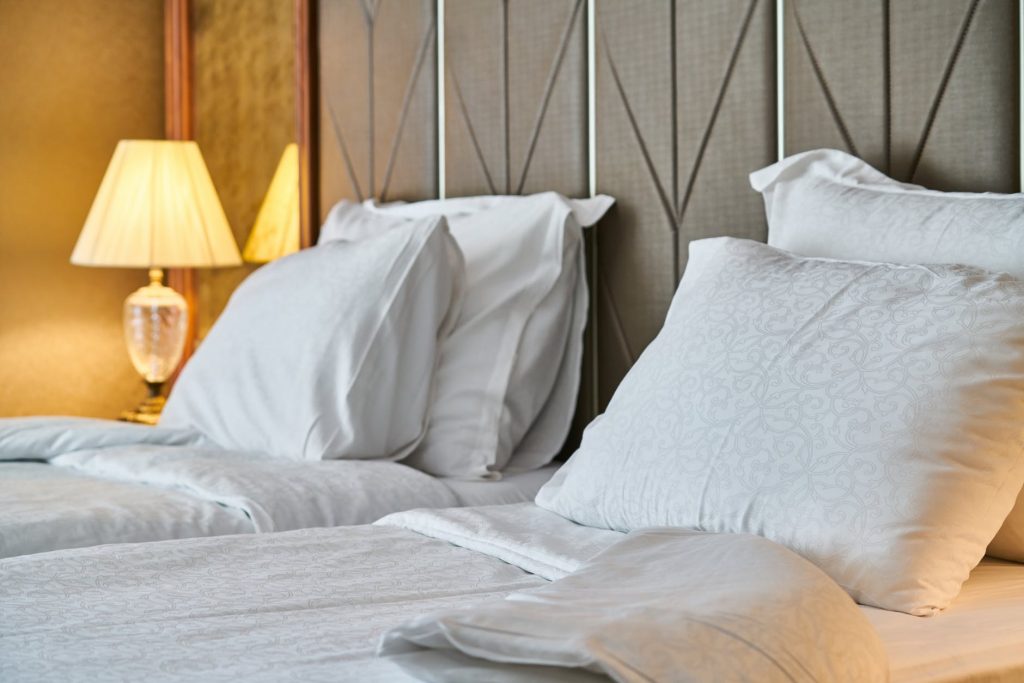 1)If you're getting married in a hotel ballroom, you're halfway through the process of booking guest rooms already. Your hotel contact will not only assist you with the wedding, but also be your go-to contact for guest room coordination.
When hosting your wedding at a hotel, you'll have more negotiating power as well. This may mean a better guest room rate, or additional amenities. Use this negotiating leverage up front while working on your contract for the wedding reception.
Even if you are booking your wedding at a hotel, you may want to consider contracting additional guest rooms at another hotel nearby. For example, if your wedding is at a luxury hotel, you may want to find a nearby hotel at a lower price point or with more family-friendly amenities such as complimentary breakfast.
If you booked your wedding at an independent wedding venue, you'll need to start making some selections at nearby hotels. Start with suggestions from your venue contact, and get a minimum of three bids before making a final selection. For larger and more varied groups of people, the two hotel option might still be best.
For extra fun, choose a unique location for accommodations such as Camp Fimfo in the Texas Hill Country. Onsite lodging includes various cabin types including a Honeymoon Cabin with a private hot tub. For the RV loving family members, enjoy their onsite luxury red carpet RV locations. Host your wedding onsite at their venue for a stress free wedding weekend experience.
2) Getting the Total Right
Most couples struggle at first knowing how many guest rooms they need to reserve. So how many guest rooms should you book? Probably less than you think.
For discounted hotel room rates, you'll need a minimum of ten guest rooms at most hotels. So if your guests are primarily local or you're hosting a more intimate wedding, you may not need a contract at all. Just allow anyone wanting or needing to stay to take matters into their own hands.
If you are getting married at a hotel and want to use a suite overnight and maybe a couple more guest rooms for family or the bridal party, negotiate that along with your catering contract. Have your contact add the agreed upon rates to the contract, and provide the names at a later date.
When you have a large group of guests from out of the area, this is when you'll need a separate contract for your guest rooms. 
Make a list of your out of town guests that are likely to come and reduce that number by 20 or 30 percent. Even if you have a great guest room rate at a beautiful hotel, consider that many travelers have their own preferences. They may seek out certain hotel chains they are loyalty members of, or be traveling on points that restrict which hotels they can book.
Be wary of locals who claim they are going to book guest rooms and stay the weekend. Plans change as the wedding approaches, and more often than not local guests end up not staying at the hotel after their initial excitement of the event wanes.
Your hotel contact can help guide you to the right number as well. Rely on their expertise and advice when putting together your final contract.
3) The Date Matters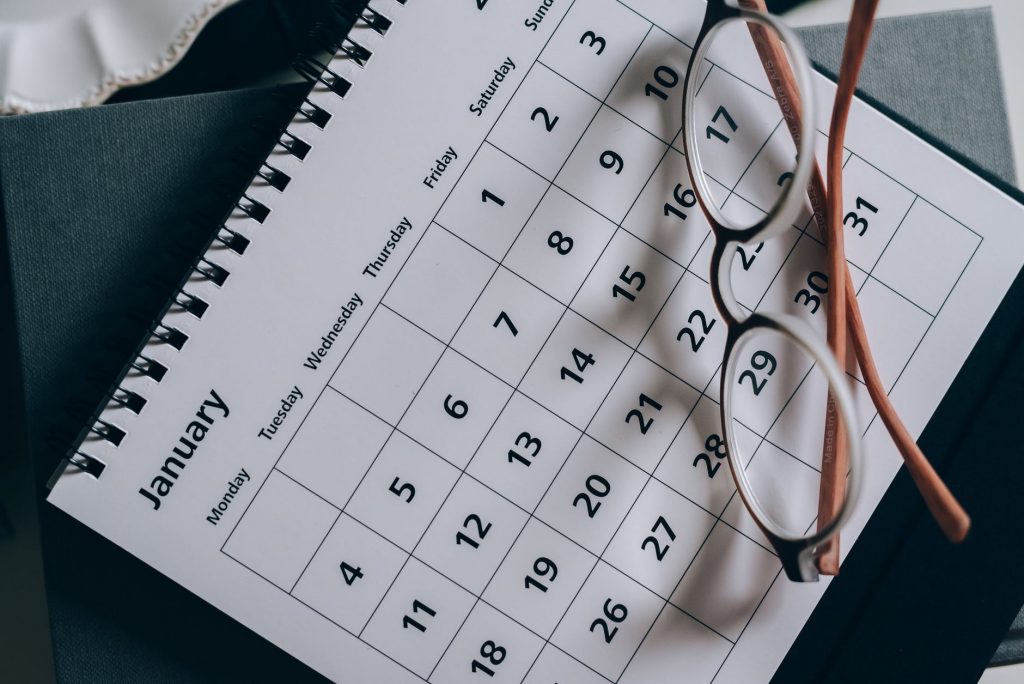 When trying to decide on your wedding date, consider the impact the date has on your wedding accommodations.
For example, planning over a holiday weekend may seem like a great idea. Your guests will have extra time off work, and can enjoy their time in town over a long weekend.
However, this does mean your guest rooms will cost more. Hotels will be busy already and less motivated to negotiate price, check-in times and additional amenities. 
The same is true for guest rooms hosted during large marathons, sporting events and city festivals.
The price and availability of your guest rooms may not be a large concern, so balance your wants and needs. Just don't be surprised by sticker shock when your quotes come in.
4) Contractual & Hotel Lingo
It helps to know some of the basics when beginning to find hotel wedding accommodations. Understanding the terms will help you feel more confident when negotiating your contract.
Guest Room Block: Hotels refer to the number of guest rooms in a contract as "blocks." Once contracted, those guest rooms are pulled out of the system and set aside for your group. Keep in mind, this doesn't mean your guest rooms are all grouped on one floor or near each other!
Cut Off Date: Your cut off date is the date your guests are required to book their room by. This is typically two to four weeks before the arrival date. 
You can ask for the cut off date to be extended if you still have rooms in your block, or are waiting on certain people to book. But be wary. If you have a lot of rooms left that you've guaranteed, you may want the hotel to try and sell those guest rooms and not hold them for you. 
Resell Clause: The resell clause is an important one. That cut off date we mentioned? The resell clause means the hotel is obligated to try and sell any rooms you didn't book, letting you off the hook.
Attrition: However many guest rooms you book in your contract, you'll have an allowable amount you're not obligated to guarantee. For example, if you book 20 guest rooms for a Saturday night, you'll be responsible for 80% of that total.
Sign and Go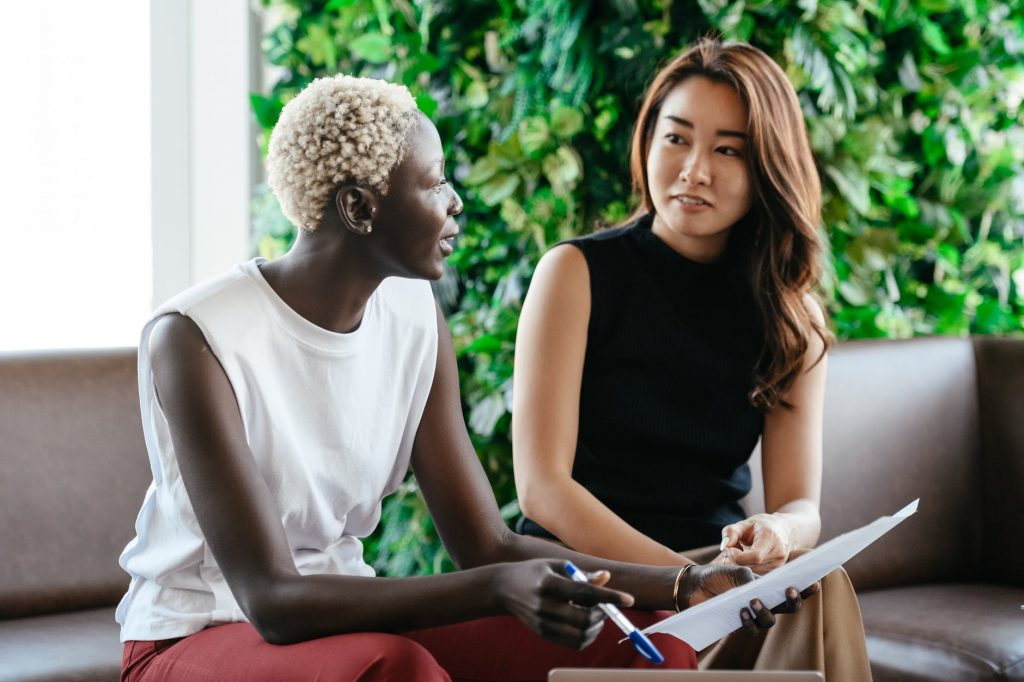 Once the contract is signed, it's time to let go. 
Avoid getting overly involved with the process of guest room reservations. Let your family and friends know about the room block and have them deal with the hotel directly from there. Your only job is to be sure you have a beautiful suite the night of the wedding.