Rather than settling for the trusty family car driven by your father or a friend, how about a more elegant beginning to your most important day?
Arrange transportation for you, your family, or wedding party to the scene of the festivities. This will leave your own car free for any last minute errands and save traffic hassles, ensuring that you and your gown arrive unscathed. Thankfully, there are a variety of transportation options.
Wedding Shuttles
If your ceremony and reception are in two different locations, consider booking shuttles for your wedding guests.
This added convenience for your guests enhances the wedding experience. In addition, it helps ensure no one gets lost in between locations.
For weddings with out of town guests, consider airport shuttle service. Ask your transportation company if they offer a package deal that includes day-of transportation and airport shuttles. Remember, be prepared with an estimate of how many trips will be needed and for how many people based on your RSVPs.
However, the hotel you booked your accommodations may also provide airport shuttles complimentary.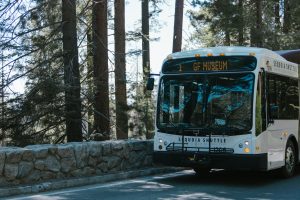 Hill Country Carts – Convenient Golf Cart Solutions for Your Wedding
For a unique and convenient option, consider golf carts for your wedding day or wedding weekend.
A great option for Hill Country weddings, these golf carts are great for your wedding guests to be transported from a ceremony site that may be further from the reception site. This may be the case with large wedding venues such as ranches.
Also, if you and your wedding party are staying the weekend at a venue these carts can get you from rehearsal dinner to the Sunday brunch.
Be sure to check with your wedding venue on any regulations they may have regarding outside transportation rentals. Learn more about Hill Country Carts for your wedding.
Wedding Limousine Rentals
For those who wish a touch of elegance you can't go wrong with a traditional limousine.
Booking a limousine for your wedding is fun, but also convenient. You'll be able to transport your wedding party from the ceremony location to the reception in style.
In addition, you'll make sure the entire bridal party arrives at the reception on time. This means your reception will stay on track.
A limousine rental may also be a fun addition to your bachelor party and bachelorette party evenings.
Lastly, consider your own transportation as a wedding couple. You may want a private limousine. Or, arrive in style with a horse drawn carriage, pedicab or on horseback.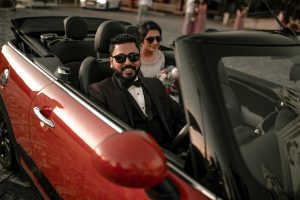 Questions to Ask Your Transportation Company
Prepare for your transportation consultation by having a few questions ready in advance.
First, ask about time restrictions. You'll want to know exactly how many hours are included. Also, ask what happens if you go over that allotted time.
Next, find out how they select your drive. Ask if you can have a specific drive if you've worked with the company prior.
Finally, learn what specific vehicles will be available for your event. You'll want to know if you'll be able to book certain vehicles you see on their website, or
Remember, be sure to select your transportation company wisely. Do your research and read reviews carefully. Go with a reputable transportation company with a long history of servicing couples. Check out our list of transportation companies to find a great option for your wedding!