Wedding weekends have risen to popularity recently with the need to plan smaller functions, and the desire to get whisked away to a beautiful location. Wedding venues that include multiple event sites, activities and lodging are offering couples an opportunity to plan an entire weekend of celebration.
We have the low down on how to plan an epic 3-day wedding soiree without breaking the bank!
To Plan or Not To Plan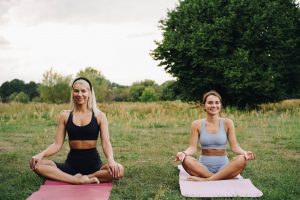 There are a few essential events you'll want to plan on for your wedding weekend. Starting with, of course, your ceremony and reception.
Just because your celebration will span several days, don't feel you have to play down your wedding reception! You'll want to save the "big guns" for the wedding reception and make it the most formal of the weekend. Added glitz and glam will help set the event apart.
To keep things interesting and engaging for your guests, put variety into your events. Your guests, and you, will get bored with three subsequent garden-style receptions. Mix it up in style, tone and formality to make each event unique and memorable.
Even weddings that aren't on location include a rehearsal dinner, and you'll want to include one in your wedding weekend.
Typically, rehearsal dinner will include the wedding party and close family members. However if you have additional guests as a part of the wedding weekend, include them in the rehearsal dinner and any other events.
A Sunday morning breakfast or brunch is the perfect way to finish out the weekend activities. Keep this closing event informal and lighthearted, perhaps with food set in a buffet-style setting.
There is a real trick to getting the amount of events and activities balanced during a wedding weekend. Trust on the guidance from your venue contact on how to vary events, and how many to include. Focus on keeping an even balance between fun, group events and relaxing downtime. Read our blog about weekend wedding plans here to get more insight.
Inclusive Means Easy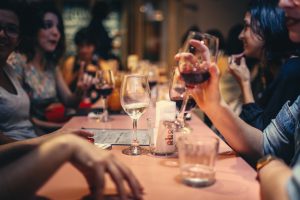 The more included at your wedding venue, the smoother the weekend will be for all involved.
Many wedding venues, especially in the Hill Country area near San Antonio and Austin, specialize in wedding weekends. They'll be able to suggest group activities, schedule options, not to mention wonderful additional vendors and options nearby.
These specialized wedding venues will also assist in arranging the overnight accommodations. Ensuring each guest has the right check in and check out date, and everyone is in the room that best suits their needs can be a challenge. Rely on the expertise of your wedding planner or venue contact to assist. And be sure to red out blog post about choosing overnight accommodations for your wedding.
A huge perk with choosing a wedding venue with onsite lodging is the "travel time" between your front door and each event! Couples and their guests love that the rehearsal dinner is steps away from a good night's sleep, and a relaxing group breakfast is a short walk from their room – PJ's included!
The Cost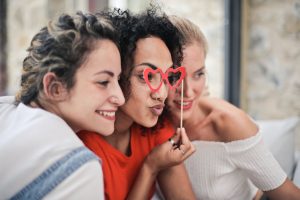 Hosting a wedding weekend does not necessarily mean a great deal of additional expense. When focused on a three-day affair, many couples are looking to celebrate with the most important people in their lives and avoid the 200 person traditional reception.
In most cases, you'll be swapping a larger reception for a variety of smaller events. Cocktail receptions, group activities and overnight accommodations.
For couples who want both a large affair and a small one, there are plenty of wedding venues with lodging that can accommodate both. You can plan your wedding weekend with your wedding party and close family, and still host a large, Saturday evening wedding reception.
You'll need to be up front with your guests on what your expectations are regarding their part of covering weekend costs.
It is appropriate to expect your guests to cover the costs of their overnight accommodations. You may also ask them to cover the expense of any voluntary group activity, such as spa days or wine tasting.
As you plan the weekend, consider incorporating activities that cover at least two meals a day for your guests. A grab-and-go breakfast or a light lunch option makes meals convenient for your guests.